Police searching for two men in Mesquite store robbery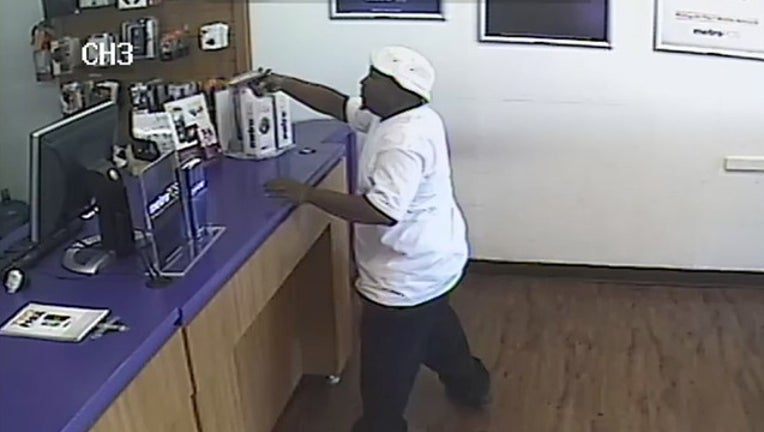 article
Mesquite police are looking for two men responsible for their roles in an aggravated robbery of a phone store Wednesday in Mesquite.
Police said a tall, thin man entered the To Go Wireless store in the 4400 block of Gus Thomasson Rd., asking an employee if the store sold iPhones. He looked around the store and left. He was wearing a white tank top, blue jeans and white shoes.
After the first man left, a shorter, stockier man entered. He pulled a pistol from his pants, went behind the cash register, pointed it at a store employee and demanded money. After getting cash, he took one item from a store rack, and then left the store on foot. He was wearing a white floppy sun hat, white T-shirt, dark jeans and dark shoes.
Police believe the two men are the same suspects responsible for an aggravated robbery at a Cricket store in Garland last week. In that robbery, two men each pointed a gun at a store employee and demanded money. The men made the employees lay down on the floor while they left.
Anyone with information on the robbery can call Mesquite Police at (972) 285-6336. Callers who want to remain anonymous can call Crime Stoppers at (214) 373-TIPS. Crime Stoppers will pay up to $5,000 for information that leads to an arrest and indictment in this case.
Watch the full surveillance video of both robberies here.