Police need help finding Fort Worth homicide suspect
FORT WORTH, Texas - Fort Worth police are hoping someone recognizes the man seen with a homicide victim just before he was found dead.
Raymond Castillo, 36, was found dead at the Post Oak Apartments near Post Oak and Trinity Boulevard on Nov. 22.
Investigators say while doing a welfare check, police found Raymond's body in his apartment near the DFW airport.
Two days earlier, Raymond was seen on video walking into a nearby gas station. In the video, you see a man walking near him. Fort Worth police say the man seen walking near him could help in their investigation.
"We just wanna know and ask that person, 'Can you tell us where he might have been?' Something to give us some type of lead," said Fort Worth Officer Carter Tracy.
The man seen in the video is described as a black male with a medium build who is about 20 to 25 years old. At the time he was wearing a black or dark-colored shirt with a gold emblem or writing on the front.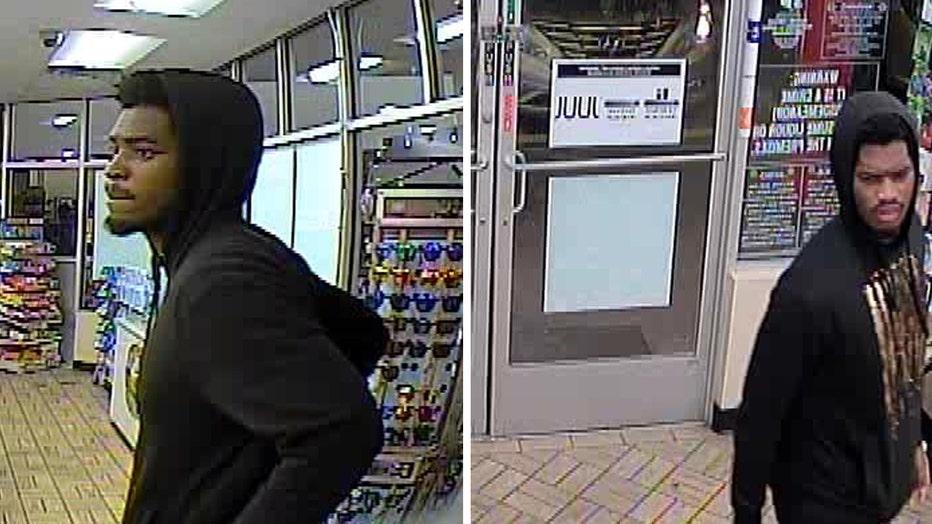 Joan Castillo's mother calls her son a helper.
Raymond served in the navy for 10 years, volunteered with the Fort Worth Boys and Girls Club. After leaving the navy in 2017, where he was stationed at the Naval Air Station Joint Reserve Base in Fort Worth, he started his own security company.
Joan says Raymond spent time helping people who had checkered pasts. She worries whoever killed her son may have been someone he was trying to help.
"Some of the people he has come across that has had a troubled past, some have turned their lives around because of Raymond," Joan said. "But you can't get through to everyone."
Police say they don't have any leads other than the video of a man who was last seen with Raymond. His family just wants answers.
"To find who did it or verify who did it and get justice for Raymond," Joan said. "He was a young man. He had a lot of positive things going for him, always helping people."
Anyone who recognizes the man or has information about the homicide should contact the Fort Worth Police Department at 817-392-4342.