3-year-old girl dies in accidental shooting at Fort Worth park
FORT WORTH, Texas - A 3-year-old girl was killed in an accidental shooting at a Fort Worth park.
It happened just after 3 p.m. Sunday at Oakland Lake Park on Lake Shore Drive, which is on the city's east side.
Family members who were at the park told FOX 4 the toddler found a gun in the side door of her family's car and somehow shot herself.
"I got up to go to the bathroom and I heard someone scream," said Dillard Prestidge, who lives nearby.
He said he looked out the window to see a family begging for help.
"I saw the woman on her hands and knees just up and down screaming," he recalled.
Police confirmed the girl was rushed to Cook Children's Hospital, where she later died.
The Tarrant County Medical Examiner's Office identified her as 3-year-old Lauryn Barrett.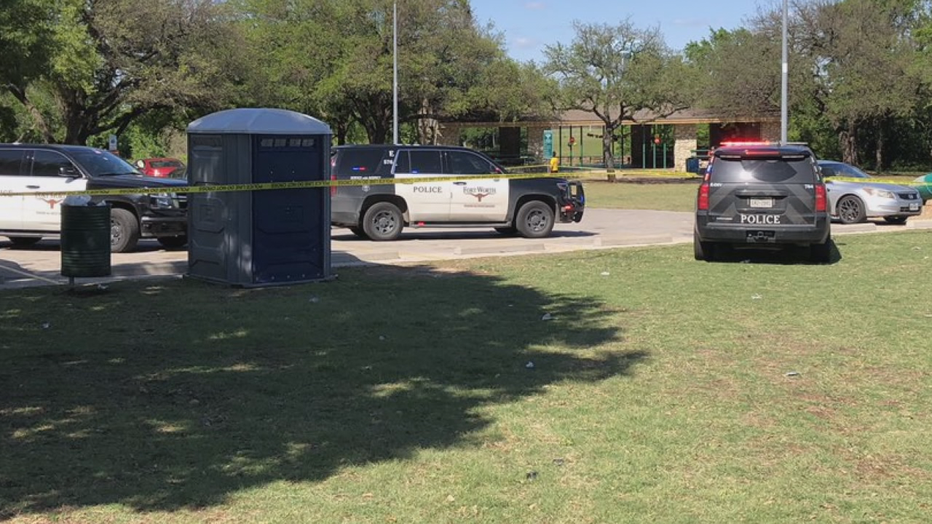 A witness who was jogging at the park when police and paramedics first arrived said it was a horrible scene.
"A woman in distress and I thought she was shot, and I then I looked at the girl and I saw blood and they were giving her first aid," Franz Meyer said.
The witnesses said they were still in shock.
"I was in tears because it was terrible for me to see that. It's horrible," Meyer said. "I won't forget it. I mean, how could you forget that?"
There's no word on if any charges will be filed.
This is the second Sunday in a row that a child was killed in an apparent accidental shooting.
An 11-year-old boy was killed in Dallas last week after his 9-year-old friend found a gun in the car while the woman who was caring for them ran into a grocery store.