Police chase ends in crash in Dallas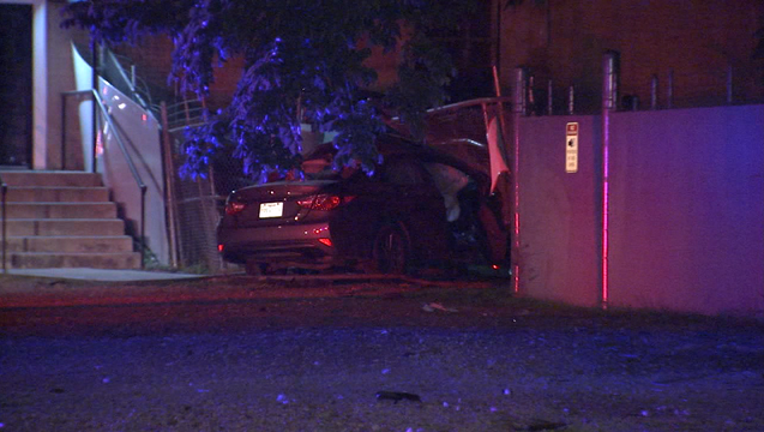 DALLAS - A high-speed chase in west Dallas near the Trinity River ended with a crash that hurt two people early Monday morning.
A man fled when Dallas County sheriff's deputies tried to pull him over around 3 a.m. He lost control in the 1800 block of W. Commerce Street, hitting a utility pole and crashing through a gate.
Firefighters had to pull the driver and his 17-year-old passenger out. Both were taken to the hospital with non-life-threatening injuries.
The man will be charged with felony evading arrest.