Police arrest 2 for murder after body found burning in Dallas field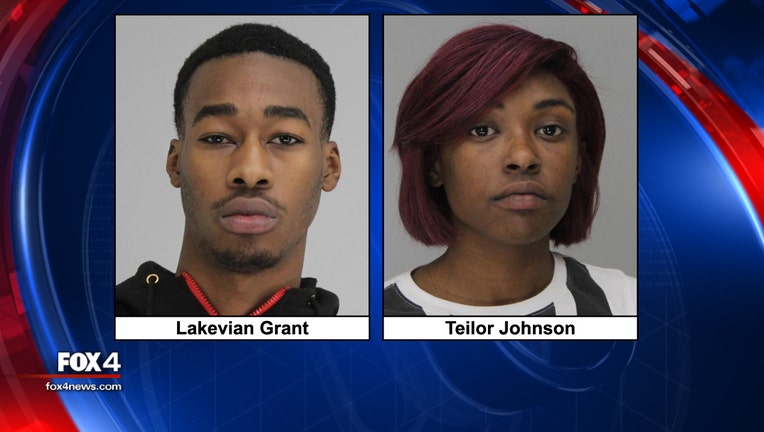 DALLAS - The daughter of a Dallas school board trustee is one of two people arrested for the murder of a man whose body was found burning in a field.
Teilor Johnson, 19, is the daughter of Dallas Independent School District trustee Maxie Johnson. She was arrested along with 20-year-old LaKevian Grant.
The two are accused of kidnapping and murder of 20-year-old Quincy Wyatt. His burned body was found on Dec. 10 in a field off Mayforge Drive near Interstate 45 in East Oak Cliff.
Based on witness statements and physical evidence, investigators determined Grant and Johnson played a role in Wyatt's disappearance. They were questioned by police and then arrested and charged with capital murder.
Both Johnson and Grant are in the Dallas County jail. Their bond amounts have not yet been set.
This has been a difficult year for Trustee Johnson. Over the summer, his 22-year-old son was shot and killed in east Oak Cliff.