Plano officer shot stabbing suspect who ignored commands, police say
PLANO, Texas - A Plano police officer shot a man who was stabbing another man Monday morning.
It happened around 9 a.m. after police got a call about a stabbing outside a business on Parker Road east of the Central Expressway.
Detectives and members of the Plano Police Professional Standards Unit were out at the scene for hours on Monday investigating and piecing together exactly what happened.
It appears it started when one man stabbed another man randomly out in the open at peak rush hour.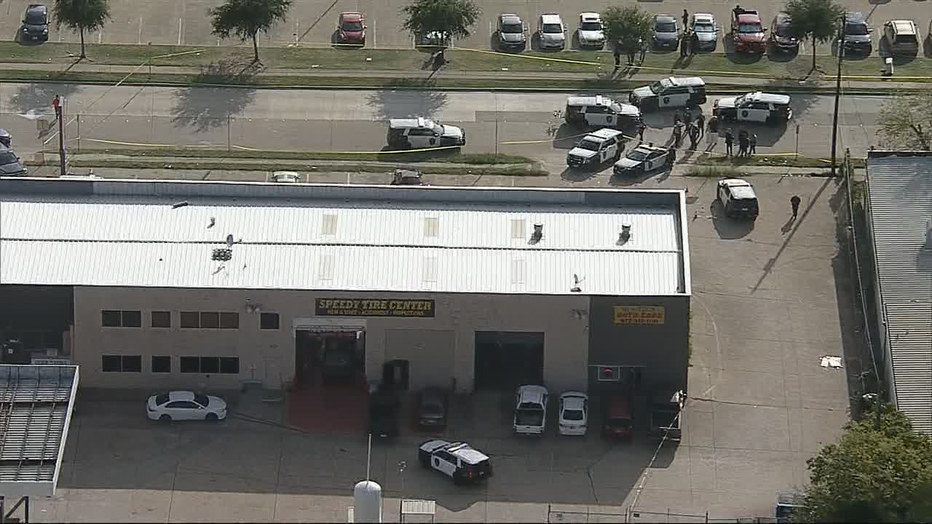 Nathaniel Wilson described the conversation he had with a man who walked into a Parker Road convenience store about 9 a.m. saying he'd just been stabbed in the back and asking to call 911.
"He told me he was sitting down on the side of the store, and a guy walked up to him," Wilson recalled. "And he was talking to himself, and he was saying a lot of crazy things. He just pulled out a knife and stabbed him inside the back."
Plano police intervened quickly.
"Our officer arrived on scene and saw the suspect chasing this individual," said Plano Police Officer David Tilley. "He excited his patrol vehicle and displayed his firearm and demanded that he get down on the ground."
But police say the man with the knife did not respond to commands to drop his weapon.
Wilson says the man was feet away from the officer when the officer opened fire. It all happened close to the busy parking lot for DART's Parker Road Station.
"The guy was definitely a threat," Wilson said. "He had already stabbed one person for no reason, and he seemed like maybe something was wrong."
"The suspect continued his aggressive actions at which time the officer discharged his firearm, striking the suspect," Tilley said.
Wilson says he's still a bit shaken by what he saw unfold, but he was also relieved police arrived when they did.
"It could have been anybody. It could have been me," Wilson said. "If I had gotten there two minutes later, he could've stabbed me too."
The suspect was taken to the hospital in an unknown condition. The stabbing victim was also taken to the hospital with an arm injury. The officer was not hurt.