Plano bank robber nabbed after foot pursuit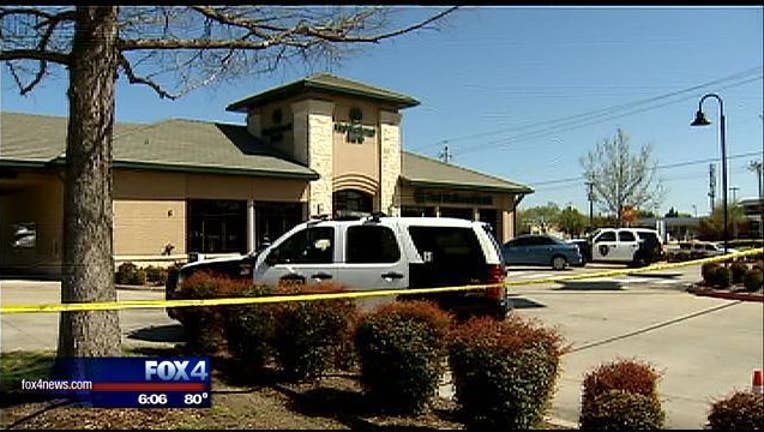 Plano Police arrested a suspected bank robbery on Saturday after a foot pursuit.
Just before noon, officers responded to First National Bank, located at 2900 block of Legacy Drive, in response to a robbery incident.
Upon arrival, a subject was seen running from the location on foot. Following a short foot chase, the suspect was taken into custody without incident a few blocks north of the incident location. A weapon was also recovered during the course of the investigation.
Witnesses at the location reported that the suspect had entered the location, displayed a weapon, and demanded cash from the teller. The suspect then took an undetermined amount of cash and fled the location on foot.
The suspect is currently being held at the Plano City Jail; his name, jail photograph, and pending charges are not available at this time.