Planned Toyota headquarters doubles in size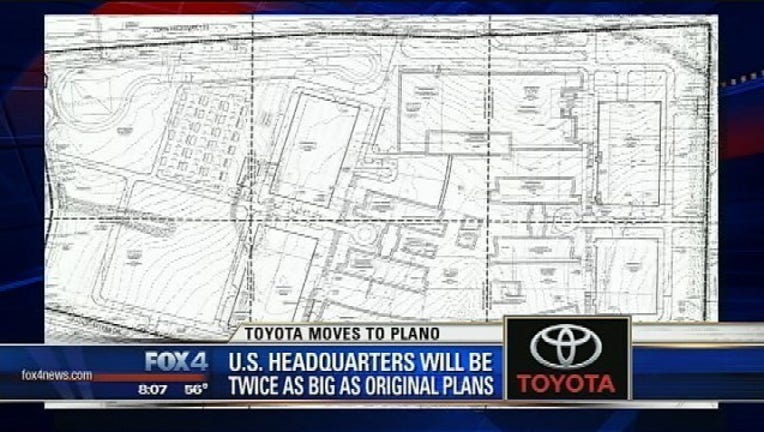 The new Toyota headquarters in Plano will be much larger than initially thought.
The company is moving its North American headquarters, along with about 4,000 jobs to a development along Highway 121 near the Dallas North Tollway.
Toyota submitted an updated plan for the project that calls for 2.1 million square feet of space.
That's nearly twice the size originally proposed.
The new plan calls for 7,000 parking spaces and a demo track for cars.