Plane catches fire at the Addison Airport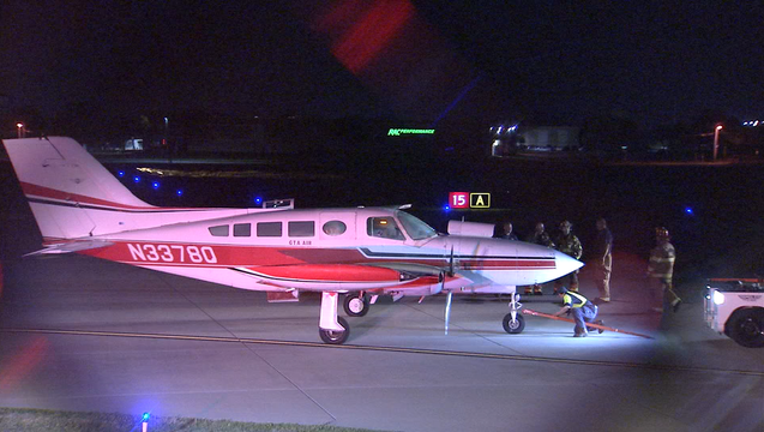 ADDISON, Texas - Firefighters and a pilot had to put out an electrical fire on a plane at the Addison Airport early Friday morning.
It happened just after midnight as the pilot was taxiing the plane. He saw smoke, pulled over and called for help.
The pilot used a fire extinguisher to knock down the flames until Addison firefighters could get there. The plane was then towed back to the hanger.
No one was hurt.