Pizza Hut makes epic delivery to Kilimanjaro summit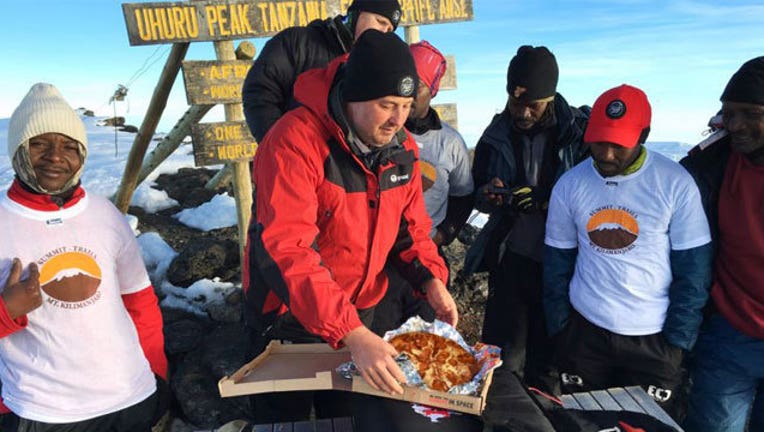 article
Pizza Hut is already the world's largest pizza chain but now it can officially call itself the highest.
To celebrate opening in its 100th country, Pizza Hut delivered a few extra special pies to the summit of Mt. Kilimanjaro in Tanzania on May 9. The delivery set a new Guinness World Record for the highest altitude pizza delivery on land at a height of 19,341 feet.
The pizzas were escorted by a team of Pizza Hut employees, General Manager of Pizza Hut Africa, Randall Blackford and several professional guides who hiked for six days to reach the peak of one of the world's tallest mountains.
At the summit, Blackford enjoyed a large slice of pepperoni with his employees.
Sure, it may be one of the world's most elaborate marketing stunts. The Twittersphere had mixed emotions about the successful summit attempt:
The hike also raised money for the Msasani Primary School in Dar Es Salaam, Tanzania. The money will provide needed upgrades to the school for the 1,300 students and provide training for local teachers.
Read more on FOX NEWS.