Parts of North Texas see flooding overnight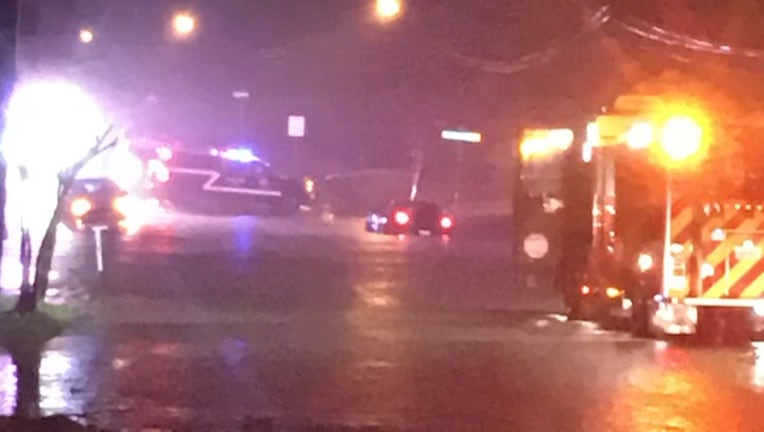 CARROLLTON, Texas - Heavy rain flooded parts of Collin, Dallas, Denton and Tarrant counties Wednesday night.
There was a flash flood warning for those parts of the Metroplex until just after midnight. Those living in low-lying areas were encouraged to move to higher ground.
Several cars got stuck in high water in the Dallas suburb of Carrollton. Firefighters were called out to rescue people in the heavily-flooded intersections near North Denton Drive and Jeanette Way as well as Countryside and North Josey Lane.
The service road on Central Expressway in Allen in Collin County was closed by flooding south of Bethany Drive. High water and debris covered the road. Highway officials had to set up barricades to keep people away.
Rain flooded an apartment complex in suburban Coppell. Viewers submitted pictures of standing water in the parking lot of the Wellington Place Apartments on MacArthur Boulevard near Sandy Lake Road. The complex has flooded before, including twice in 2015.
Homes in a new development just off Highway 380 in Princeton, east of McKinney, also flooded. Video posted on Facebook showed one family sweeping fast-moving water out of their house. A creek behind the house filled with water and flooded at least five homes.
"Look at this. It's like a river right here in my brother's side of the house. The landscaping is ruined. The sprinkler system is going to have to be redone. They have brand new furniture in this house. It's ruined," said Monica Moncier, whose brother's home flooded.
The family just moved into the house in November. They're upset with the builder and the city of Princeton.