Part of I-35E in Dallas to close over the weekend for bridge demolition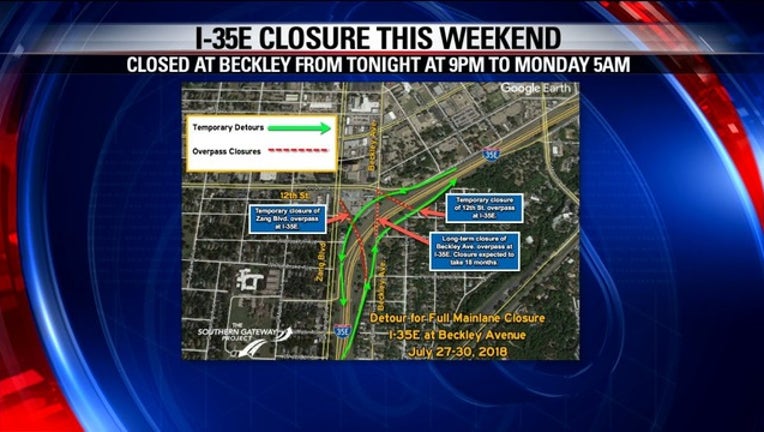 DALLAS - The north and southbound lanes of Interstate 35E will be closed south of Downtown Dallas over the weekend.
Workers are scheduled to tear down the overpass at Beckley Avenue. Traffic will be diverted off the highway from 9 p.m. Friday until 5 a.m. Monday.
Beckley Avenue traffic will be diverted onto other streets for the next year and a half.
The work is part of a $666 million project due to be completed in three years.