Overnight tornado leaves behind damage in Wise County
ALVORD, Texas - Overnight storms spawned a tornado, causing a lot of damage in Wise County.
SKY 4 flew over the area in Alvord, northwest of Decatur. The winds ripped the roofs and walls off homes and buildings. Tree branches were snapped and scattered.
The National Weather Service storm survey team confirmed an EF-1 tornado near Lake Bridgeport in Wise County.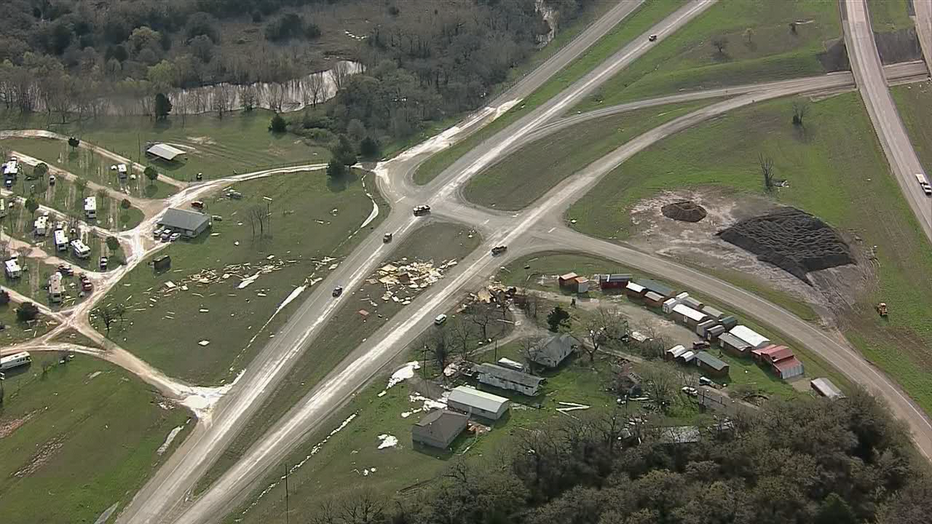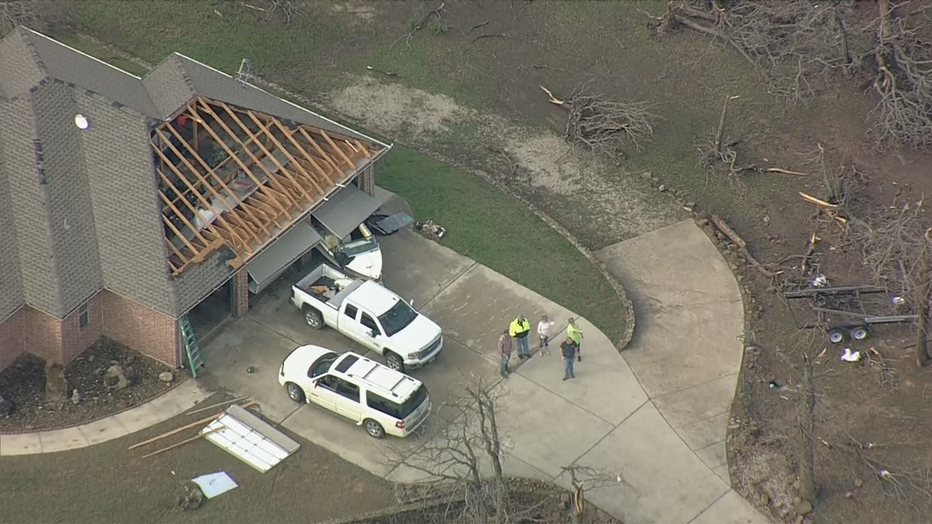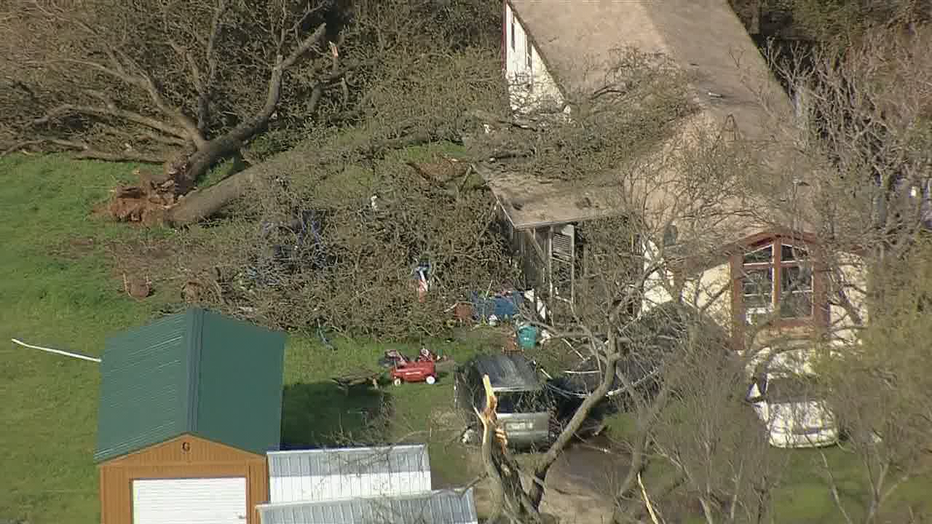 Teams of volunteers are working throughout the day Thursday to access the damage.
"I would like to highlight the volunteer fire department out last night. These are brave men and women who work full time jobs and still volunteer their time to protect their communities," said Wise County Judge J.D. Clark.
Judge Clark said even in difficult times, the people of Wise County have always pulled together.
"Through our spirit of community and our love for our neighbors, we will recover from this storm while we manage and overcome our current public health emergency," he said.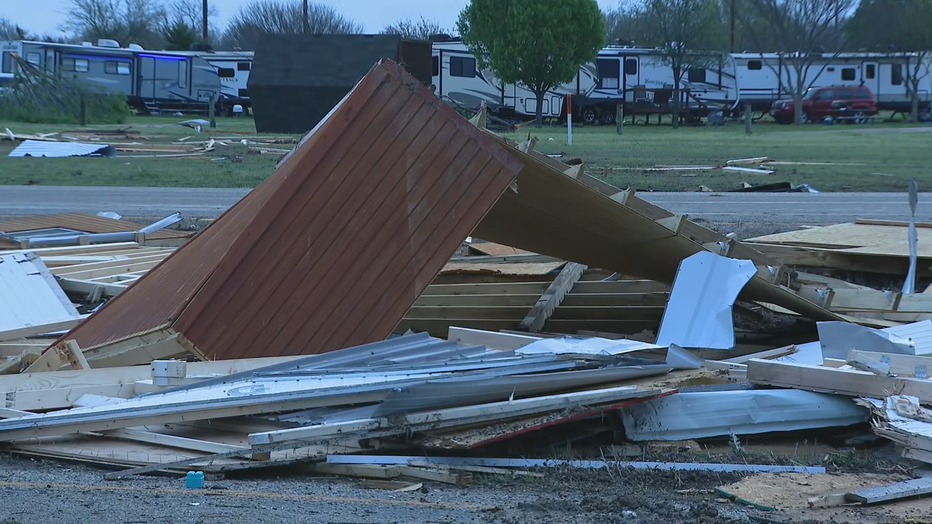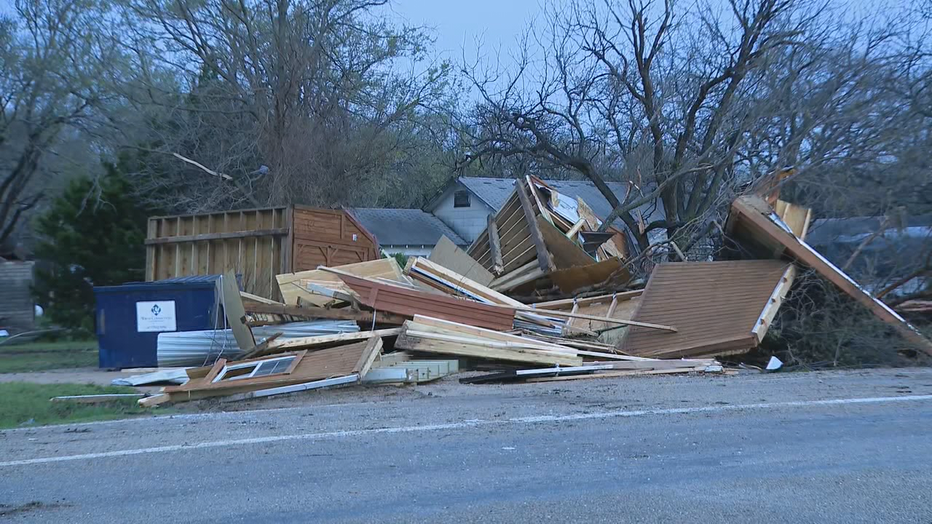 Wise County's emergency management team is working with volunteers to assist anyone who needs help.
There were no reports of injuries because of the storm.
In west Texas, storms produced another tornado in the community of Tye, near Abeline.
People there said they had to run to storm shelters as it moved through. The tornado ripped the roof off one home.
There were reports of only minor injuries. Two people who were in a car when the storm hit were hurt.