Outraised and outhustled, is Sen. Ted Cruz losing his mojo?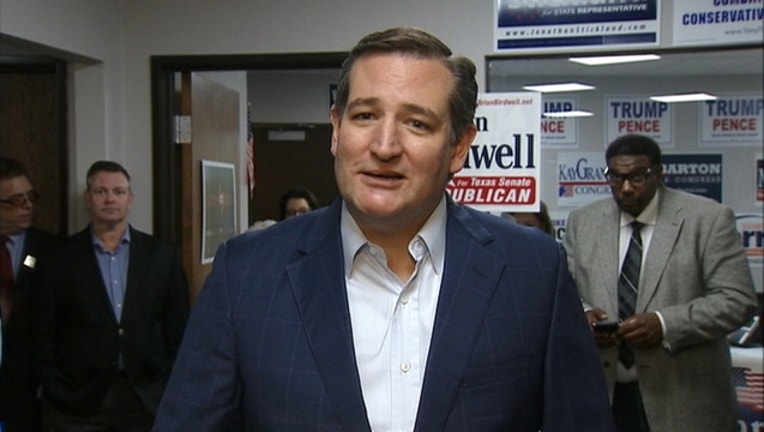 article
AUSTIN, Texas (AP) - Ted Cruz slayed the Texas Republican establishment in 2012 with his Senate win, took Washington by storm as its leading conservative flamethrower and finished second only to Donald Trump for the 2016 GOP presidential nomination.
His success was built on a frenetic campaign and tireless travel schedule, raking in small-donor dollars as he hit every sparsely-attended tea party gathering, church forum and Republican women's luncheon he could.
Now seeking a second Senate term, Cruz has been outraised by his Democratic opponent, one-time punk rocker and El Paso Congressman Beto O'Rourke, who also has visited more of Texas lately. Compounding questions about whether Cruz's Texas campaign mojo is slipping is the candidate's own refusal to rule out another White House run post-Trump.
"My focus is on representing 28 million Texans," Cruz, who is only 47 and has time for another presidential bid, said on a recent conference call with reporters. But he continued: "In the presidential race we saw enormous support, in Texas, where we won the state solidly, and we saw enormous support nationwide, winning 12 states across the country and unifying a great many conservatives."
O'Rourke sees it as a sign of Cruz' complacency and is trying to take advantage. Whenever Congress isn't in session O'Rourke packs his days in Texas with events, driving himself between stops. He has vowed to visit all 254 Texas counties and often notes that Cruz brags about hitting each of the 99 Iowa counties on his way to winning that state's caucuses in 2016 - but hasn't done the same back home.
"The best reliable laugh line is to ask when Ted Cruz last held a town hall in their area," O'Rourke said of his extensive crisscrossing of Texas.
Being potentially out-hustled by a high-energy candidate who is now campaigning a bit like Cruz once did may not be enough to flip a Senate seat in deep red Texas, though. Cruz remains the prohibitive favorite, although his profile has been lower since the failed presidential run.
"My view is Senator Cruz came back to Texas, did a lot of hard work meeting with local officials, chambers of commerce, grassroots Republicans and really successfully became ingrained back into the Texas policy and political environment," said Ray Sullivan, who was chief of staff for former Texas Gov. Rick Perry before becoming spokesman of his unsuccessful 2012 presidential campaign.
Sullivan noted that while winning re-election as Texas governor in 1998, George W. Bush answered similar questions about a then-expected 2000 presidential run and "addressed it straight up and said essentially the same thing Cruz did. 'I don't have any plans right now, but I'm not going to take that bait.'"
"I think Texans almost expect their elected officials to be in the national political conservation," Sullivan said.
Cruz frequently visited his native Houston after the devastation of Hurricane Harvey and his campaigning since has often consisted of attending formal Republican county dinners or convening roundtables with business owners. He said he's organized town halls "in virtually every community in the state of Texas" since being elected but he now focuses on policy and defending the president - a departure from the fiery days of 2012 or 2016.
"He was an unknown, and he is well-known now," said JoAnn Fleming, a Texas activist who headed tea party organizing for Cruz's presidential campaign.
Cruz insists he's not taken his eye off the re-election ball, saying, "We're taking nothing for granted." He recalled how nearly every top Texas Republican opposed him in 2012 but he still upset better-known and better-funded Lt. Gov. David Dewhurst in the Republican primary for Senate.
But O'Rourke raised $2.4 million to Cruz's 1.9 million in 2017's final months, the second time the challenger has topped outraised him in a quarter.
That's a far cry from 2012, when Cruz raised $8 million while being backed by national small-government groups. As a presidential candidate, Cruz was the first one in the race and kept up an exhausting campaign schedule for more than a year. His campaign committee raised nearly $90 million and outside groups took in almost $54 million more. About 40 percent came from small, individual donors.
After months of largely ignoring his opponent, Cruz went on the attack once he had won the primary Tuesday, releasing a country jingle poking fun at O'Rourke's nickname of Beto - calling him "liberal Robert" - and painting his opponent as anti-gun and pro-big government.
O'Rourke countered that Texans "want a full time senator" not a past and future presidential candidate.
But Cathie Adams, former Texas Republican Party chairwoman and early Cruz supporter, said continuing to eye the White House is a good thing.
"We're encouraging him," Adams said. "After Trump, we're going to need a man like Ted Cruz to continue the excellence that has begun."