One hit in the back of the head after shots are fired in Oak Cliff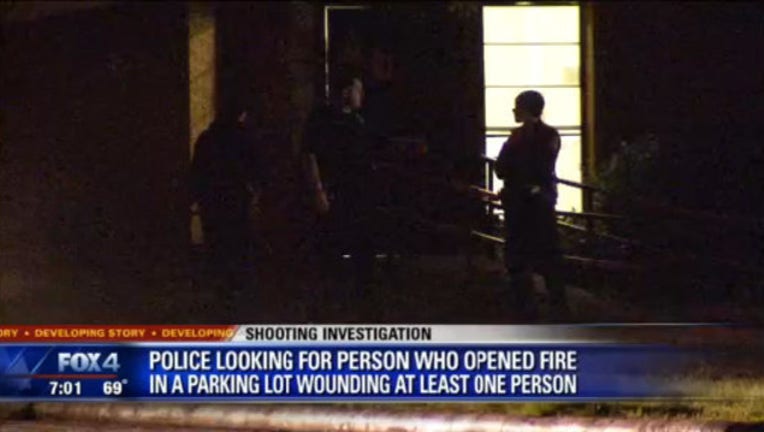 Dallas police are looking for the person who opened fire on a group of people outside an apartment complex in Oak Cliff.
It happened around 4:00 Sunday morning.
The group drove away from the complex on Easters Avenue but stopped about two miles later at the intersection of Kiest Boulevard and Beckley Avenue when they realized one person had been shot in the back of the head, police said.
Someone in the group called for help and the wounded person was taken to the hospital.
That person's condition is not known.