Off-duty Celina officer and his 6-year-old daughter killed in crash
CELINA, Texas - A small but growing community is mourning the death of a police officer and his daughter in a traffic accident.
Celina Mayor Sean Terry said his tight-knit community and their hearts are broken over the death of Celina Police Det. K.C. Robinson.
He died Monday afternoon in a crash in Whitesboro, in Grayson County on the Texas-Oklahoma border.
The 33-year-old officer was off duty and with his family at the time.
K.C. and his wife, Lauren Robinson, had just picked up their 6-year old daughter, Brynlee Robinson, from school Monday and were about a mile away from their home in Grayson County when they were victims of a chain reaction crash.
State troopers say a school bus stopped to drop off children. Several cars stopped behind it, including K.C.'s vehicle.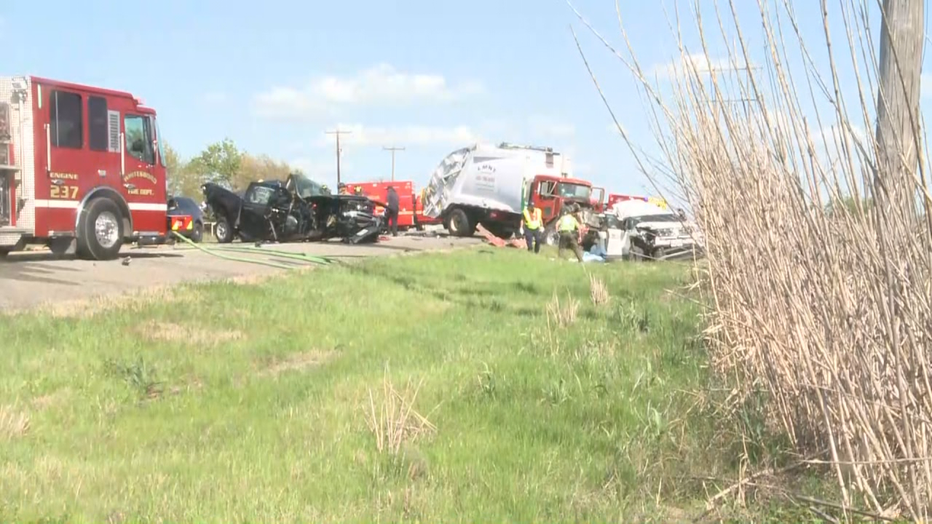 That's when a sanitation truck crested a hill and slammed into the last stopped car, setting off the crash.
Troopers say K.C. and Brynlee died at the scene. 60-year-old Ruben Ramirez of Denton in another vehicle died at a hospital. 
Lauren was airlifted to a Plano hospital in critical condition and is now aware of her tremendous, life-changing loss.
"She's going to have a hard time trying to get better without her husband and her child," said K.C.'s mother, Cathy Robinson.
She was returning from an out-of-state trip where she learned of her son and granddaughter's tragic deaths.
"He thought it was in his blood because my mom and dad both were police officers when I was growing up. So he heard stories from his grandpa and grandma," Cathy said. "Just a sweet boy. Loved his daughter. His daughter was the world. Lauren was the world to him."
Nearby S&S Consolidated School District confirmed Brynlee was a kindergartener at its elementary school, saying "Our hearts go out to her family, our students, and our staff who have undoubtedly been affected by this tragedy."
The crash is equally as saddening and shocking to Officer Robinson's brothers and sisters in blue. He served the Celina Police Department for three and a half years.
Interim Police Chief Allwin Barrow said he had recently been promoted to the detective role.
"He was learning that as we go and was doing an excellent job for us. So he's going to be missed greatly," Chief Barrow said. "This is a family police department. These officers have known each other and care for each other far greater than any department I've worked with before and this has compounded this tragedy quite a bit."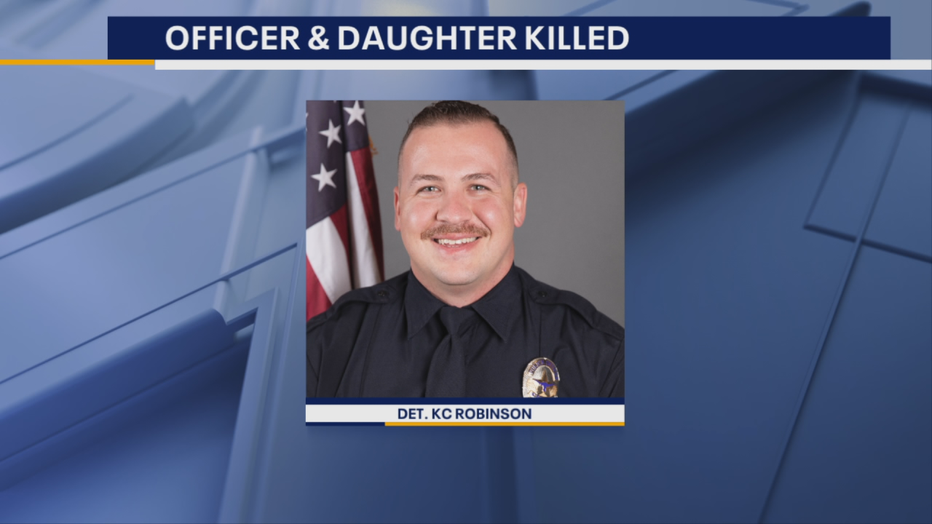 The officer is being described as a man dedicated to his family and community.
"We lost a brother of the police department. We lost a father. We lost his daughter. Mom lost her daughter and her husband. And so right now it's just about keeping the faith," Mayor Terry said.
Robinson's squad car is now parked outside the department and has become a growing memorial.
A vigil is being planned for Wednesday night to honor his life and service.