Oak Point woman killed in house fire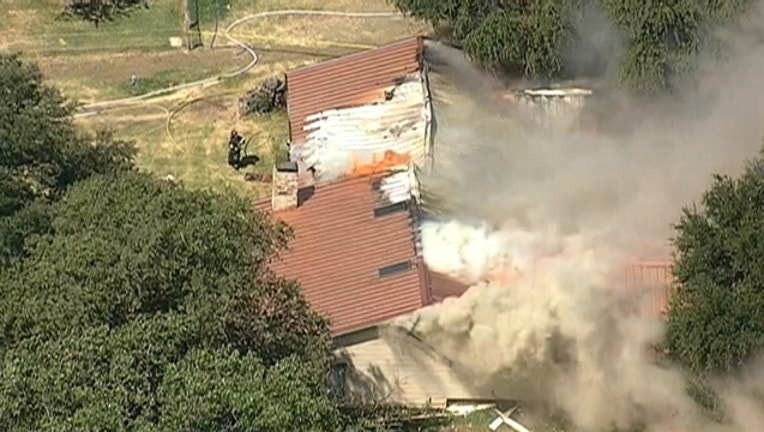 article
OAK POINT, Texas - A woman died Friday in a house fire near Lewisville Lake in Oak Point.
The fire started in a bedroom just after 10 a.m. Friday and spread quickly to the attic.
Firefighters tried to keep the flames from spreading to neighboring homes. At one point they appeared to be using lake water.
It was nearly 100 degrees outside so firefighters from eight different departments worked in rotations to avoid heat exhaustion.
The cause of the fire is still unknown.
Neighbors said the woman who was killed lived in the home alone. They said she was recently widowed and recently retired from American Airlines.
Her identity has not yet been released.