NYC mayor: Storm could be biggest ever to hit city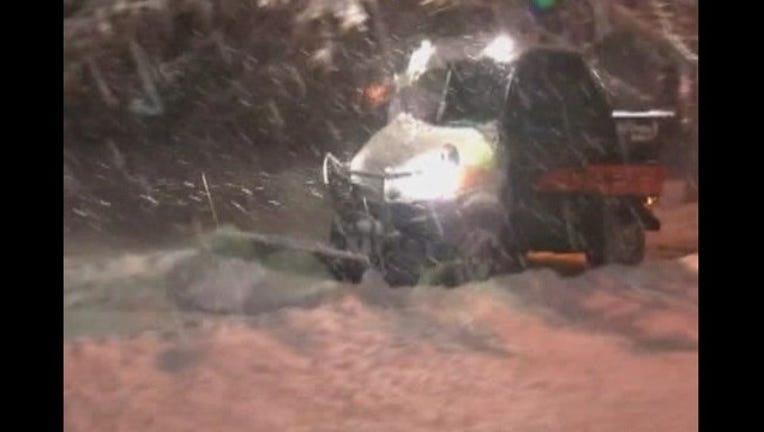 New York City Mayor Bill de Blasio says the snowstorm bearing down on the Northeast could be among the worst the city has ever seen.
The National Weather Service has a blizzard warning in effect for the New York and Boston areas starting Monday night. Forecasters say a massive storm could drop two to three feet of snow from northern New Jersey to southern Connecticut.
Boston is expected to get 18 to 24 inches of snow, and Philadelphia could see 14 to 18 inches.
At a news conference Sunday De Blasio held up a list of the city's top 10 snowstorms and said this one could land at the top of a list that goes back to 1872.
Officials urged residents to plan to stay off roads beginning Monday night.