North Texas officer injured after police vehicle struck by suspected drunk driver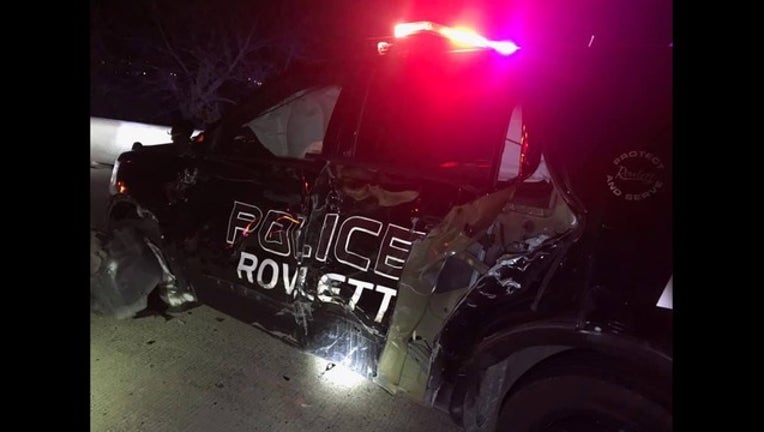 article
ROWLETT, Texas - Police arrested a woman for DWI after she drove into a police vehicle Friday night, injuring an officer who was inside.
Two officers with the Rowlett Police Department were blocking traffic at about 8:30 p.m. to help a stranded vehicle on eastbound I-30, near Dalrock Rd.
One of the officers was still in the vehicle when the suspected drunk driver plowed into the police vehicle.
Luckily, no one was seriously injured. The officer only suffered minor injuries and was treated on scene.
The driver of the other vehicle was treated at the scene, before being arrested for DWI and taken to the hospital so blood work could be done.