North Texas McDonald's offering free meals for STAAR testers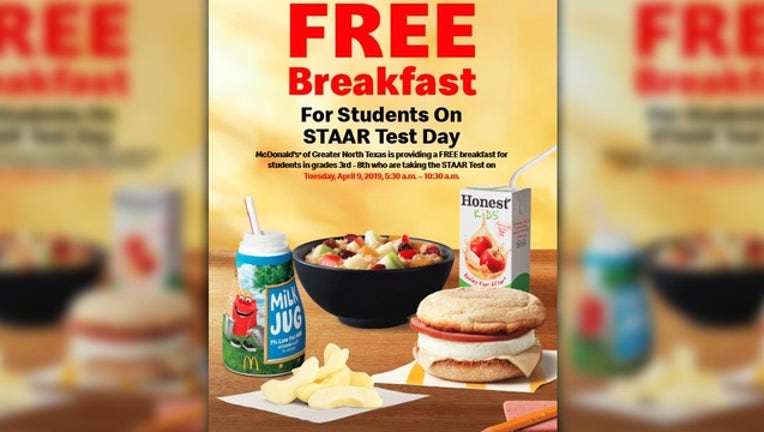 DALLAS - Once again, McDonald's across North Texas will offer free breakfast to students and teachers who are preparing for the annual STAAR test.
On April 9 from 5:30 a.m. to 10:30 a.m., McDonald's of Greater North Texas will give away free meals to 3rd through 8th graders and their teachers.
Students and teachers will get their choice of an egg white McMuffin or a fruit and maple oatmeal. They'll also get apple slices and a choice of milk or apple juice.
To take advantage of the now-yearly tradition, students must order inside the restaurant and have to be with a parent or guardian.
Teachers can get a free breakfast by showing their school ID.
In 2018, the Golden Arches gave over 20,700 free breakfasts to students and teachers as a part of the STAAR Free Breakfast program.
Check with your local McDonald's for final details about the free breakfast program.