North Texans explain what they're thankful for this Thanksgiving
HALTOM CITY, Texas - Whether driving on the road or taking a break during travel, FOX 4 asked people why they are thankful on this Thanksgiving Eve.
"That god gave me another year to be here," said Yolanda Martinez. "I'm thankful for my grandkids, my husband and my family."
"I wasn't working just like everybody else. My husband and I both weren't, but our faith kept us going," said Nakeisha Thornton. "So I have to say we are thankful because of that."
Gratitude runs the gamut. From serious personal matters to lighthearted fun. 
"My dogs I have at my house because I'm a dog mom!" said Kenzie Murphy.
Even football.
We encountered one unique story at Fuel City in Haltom City.
Leah Whiten supplies the store with pies and desserts.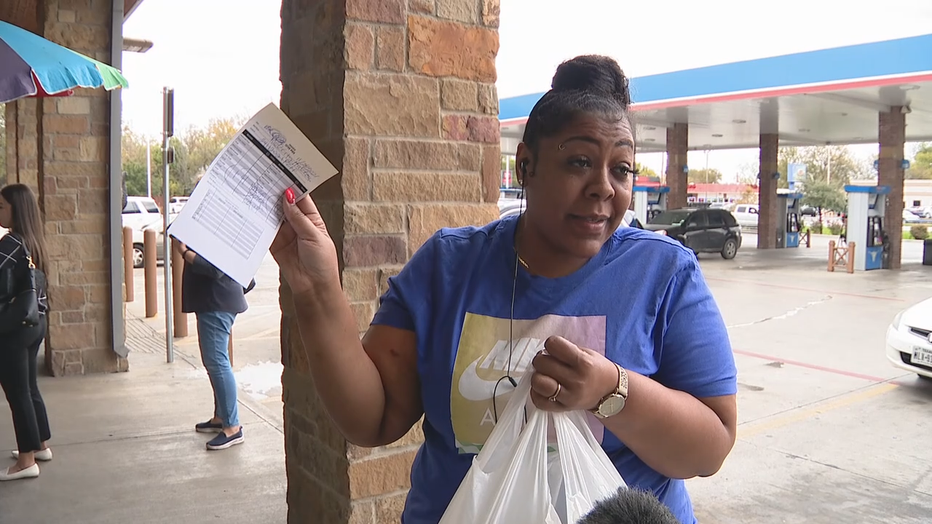 "I'm thankful that Fuel City allows me to bring in these pies to their stores and supply their stores with cakes and pies. I'm so thankful for that this Thanksgiving," she said. "I've been supplying these to Fuel City for some years now, and that's how I get my bills paid."
Starting small years ago at the Dallas Fuel City location.
"We'd circle round and ask people do they want to buy a pie. So the owner, he ended up giving me an opportunity to put the pies in the store," Whiten explained. "He said bring me a dozen of each, and it's grown! I'm just so thankful. So for Thanksgiving, I'm glad you asked me so I can make sure I stay in tune with what I'm thankful for."
And with that, a sweet reminder to save room for the gratitude this Thanksgiving beyond the turkey and all the trimmings.