North Dallas business bounces back two years after tornado
DALLAS - Much of North Dallas bounced back in the two years since a strong tornado showed its powerful force, tearing up businesses and homes. But in some parts, it's as if the EF-3 blew through only weeks ago.
Bulldozers, heavy equipment and unsightly damage remain in the North Dallas area after the 2019 EF-3 twister that caused millions of dollars damage to rooftops, businesses, apartments, schools and more.
One intense pocket of damage occurred along Northaven Road.
Compounding matters, business owners have also dealt with the effects of the pandemic.
North Haven Gardens, a plant and garden nursery in business for 70 years, continues to battle back. It rebuilt from the 2019 tornado only to suffer minor damage again from another tornado last May. That storm was recorded by a nearby surveillance camera.
MORE: EF-3 tornado strikes North Dallas late Sunday, two other tornadoes confirmed across area
The storms are one thing. But in some ways, the pandemic has helped the nursery. It was something realized with more people focused on enhancing their homes.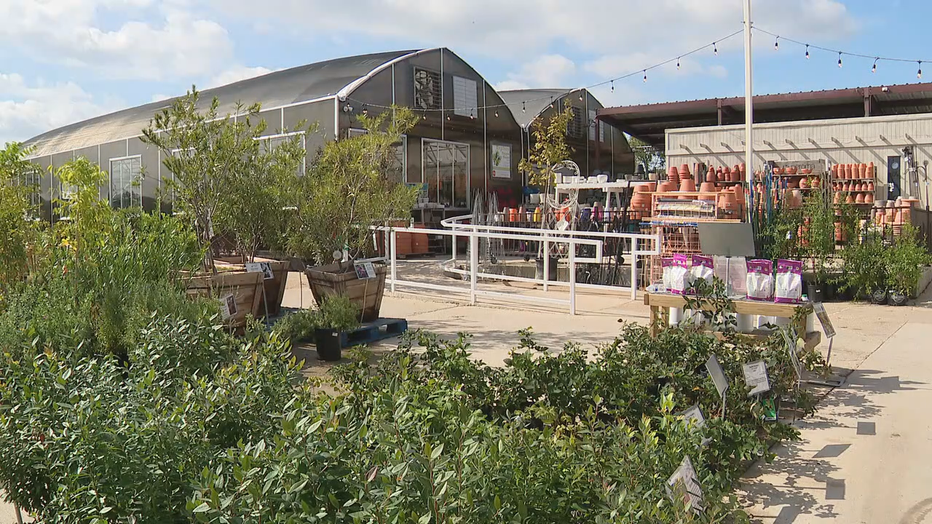 "Fewer people were dining out and people were buying clothes for traveling, etc., and more were looking to enhance their spaces at home where they were spending more time," said North Haven Gardens owner Cody Hoya. "So it reconnected people with the joys of gardening and enhancing your space with seasonal color and just enhancing the beauty of their home environment."
While it's clear the struggle to rebuild is an ongoing process, businesses finding their way back say it's thanks in large part to community support.
"It's been tremendous the outpouring of support from the community," Hoya said.
The North Haven Garden says it has been able to rebuild its structures including a café and a boutique.