Nice today... then rainy Easter Sunday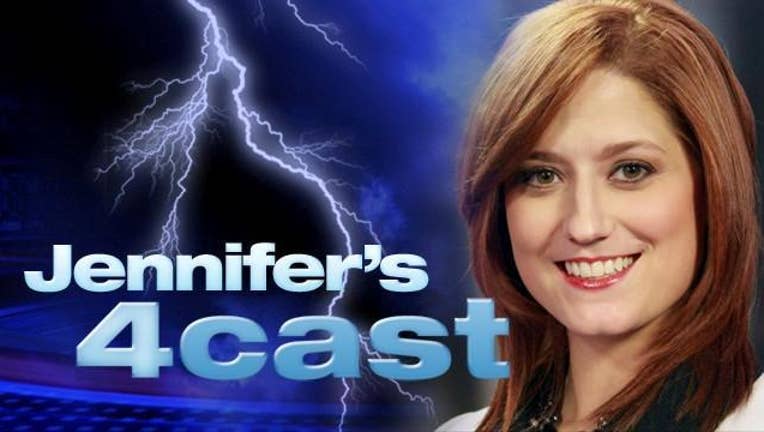 article
Mostly sunny today and cooler, highs should reach the mid 60s with variable winds 5-15 mph.

Tonight, areas west will start to see the first rounds of showers moving through the area late tonight into the early hours Easter Sunday morning. Showers will spread from west to east as the day rolls on, but it looks like the best chances for rain in the Metroplex will be in the morning hours.

Temps on Sunday will be slightly cooler in the low 60s with more cloud cover and a 60% chance for rain. While most areas will see at least a sprinkle or two, this doesn't appear to be a heavy rain event at this point, but it's still enough rain to make for soggy Easter plans.

Rain ends Sunday evening, leading into a warmer and sunnier Monday with highs back in the 80s to start the workweek. another system moves through midweek increasing rain chances.