Motorcyclist killed in crash near Dallas Mix Master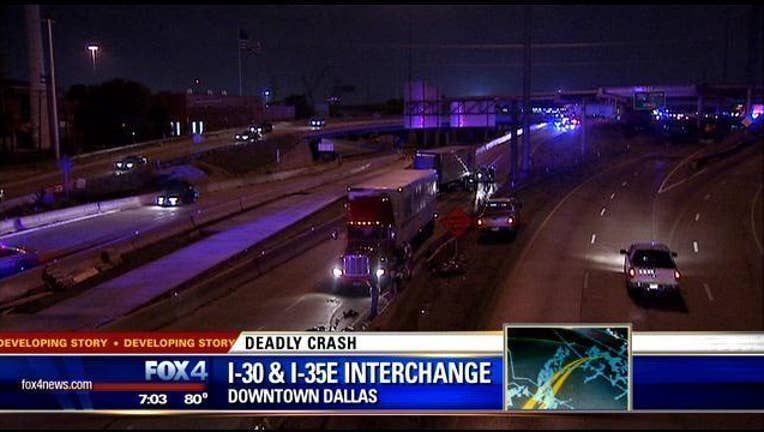 article
A motorcyclist was killed in a crash on the Dallas Mix Master early Tuesday morning.
It happened just before 3 a.m. on the ramp between southbound Interstate 35 to eastbound Interstate 30.
Witnesses said a motorcycle driver was weaving in and out of traffic. He lost control after possibly hitting something on the road.
An 18-wheeler couldn't stop in time and ran over the man. He died at the scene.
Police interviewed witnesses and the driver of the 18-wheeler.
The crash caused major traffic delays during the morning commute.