More Texas counties issue burn bans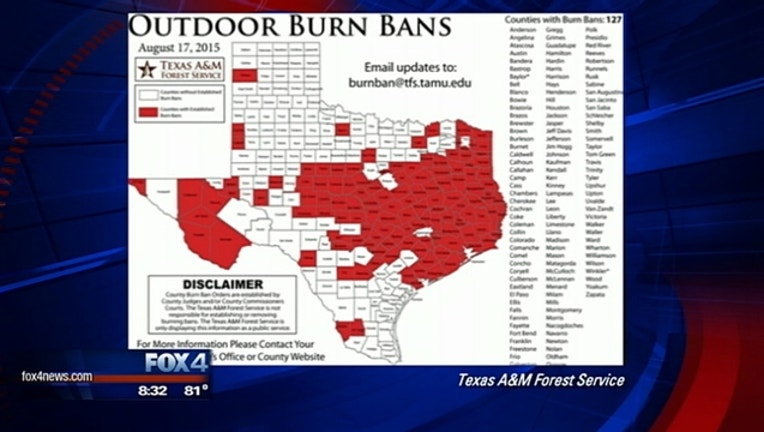 article
Hunt County and Tarrant counties have joined a growing list of counties with outdoor burn bans.
In early July only 16 counties had burn bans thanks to weeks of heavy rain.
But after a month of dry weather across much of the state the situation has changed dramatically.
As of Monday, 127 of the state's 254 counties were prohibiting burning.
The Texas A&M Forest Service said over the past seven days 222 fires have scorched more than 30,000 acres of land in Texas.