Mom's attempt to surprise daughter in college dorm goes hilariously wrong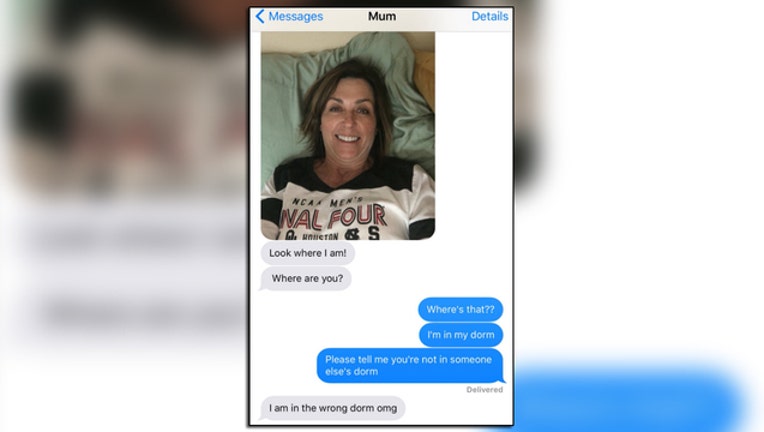 article
(FOX NEWS INSIDER, FOX 13) - A hilarious mix-up involving a mother, her daughter and a case of mistaken dorm rooms is going viral on Twitter.
McKenna Pilling is an 18-year-old freshman at Utah State University. And her mother, Deanna, decided to make an impromptu visit to campus last week for an early Mother's Day surprise, FOX News Insider reports.
Only things didn't work out as planned...
Apparently Deanna walked into McKenna's dorm room and laid down on the bed for about five minutes, but when McKenna didn't appear, Deanna decided to send her a selfie of her smiling on her bed.
"Look where I am!" her text read.
But McKenna had no idea where her mom was when the text came through, because she was in her dorm room...alone. 
"Where's that??" McKenna texted back. "I'm in my dorm. Please tell me you're not in someone else's dorm."
And at that moment, Deanna realized that's exactly where she was: in someone else's dorm room.
"I am in the wrong dorm omg," she typed before running out of the room.
McKenna later posted a screen shot of the texts on Twitter, where it went viral! The tweet had more than 40,000 likes and nearly 17,000 retweets within a week. 
She shared another Tweet on Mother's Day with a shout out to her mom for "being hilarious and going viral..."