Mesquite PD searching for robbers targeting check cashing customers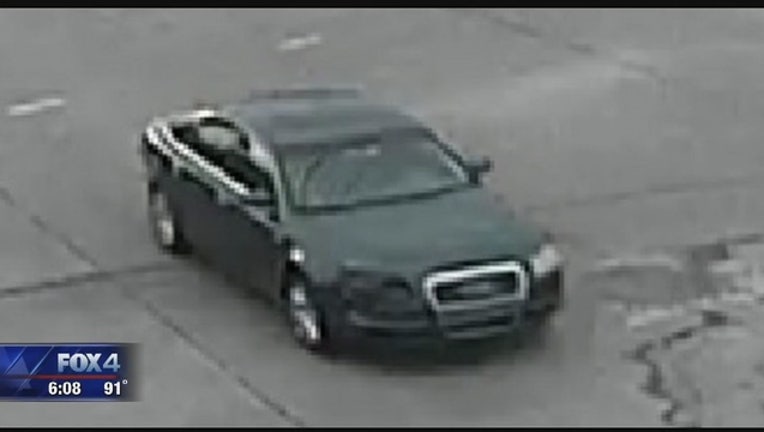 Mesquite police are looking for a dangerous pair of serial armed robbers who shot at least one person.
Investigators say the two suspects stalk their victims as they leave check cashing businesses.
A traffic camera captured an image of a car police say the suspect was driving when he targeted and followed a man leaving a check cashing store on N. Towne East Boulevard in Mesquite on Monday just after 8 a.m.
Ana Davila lives across the street from the victim and was getting dressed when she heard a gunshot. She rushed outside with family members only to find their neighbor on the ground yelling for help.
"He yelled, I've been shot, I've been shot and by that point, my daughter was already on the phone talking to 911," Davila said.
Mesquite investigators believe the suspect returned to the same business and stalked a second victim, whom he followed to an apartment complex. That man was also shot getting out of his vehicle.
"What scares us about this situation is we think quite possibly Hispanic men are being targeted," said Lt. Brian Parrish, Mesquite PD spokesman. "I say that because we have two offenses that occurred in a short amount of time and both men went to the same location."
Police hope someone recognizes the suspect's vehicle, which is believed to be an Audi sedan with obvious damage to the right front headlight.