Man wanted for scamming elderly Vietnam vet out of $17,000 for roof repairs
MESQUITE, Texas - Police are looking for a fraud suspect who has been preying on the elderly. He convinced one Vietnam veteran to give him thousands of dollars for roof work he never did.
Mesquite police said 36-year-old Joshua Michael Bell contacted that victim at her home earlier this month. He used the name of a legitimate roofing company to convince her she needed roof repairs. 
Over the course of a few days, Bell coerced the Vietnam veteran into paying $17,000, promising her that her insurance would later reimburse her, police said.
Police in Arlington believe Bell almost took another senior citizen for $1,200.
A man in a 2019 silver Chevy Silverado drove through Virginia Hope's neighborhood and then knocked on her door on Feb. 5. He turned away from her Ring camera, possibly trying to hide his identity before committing a crime.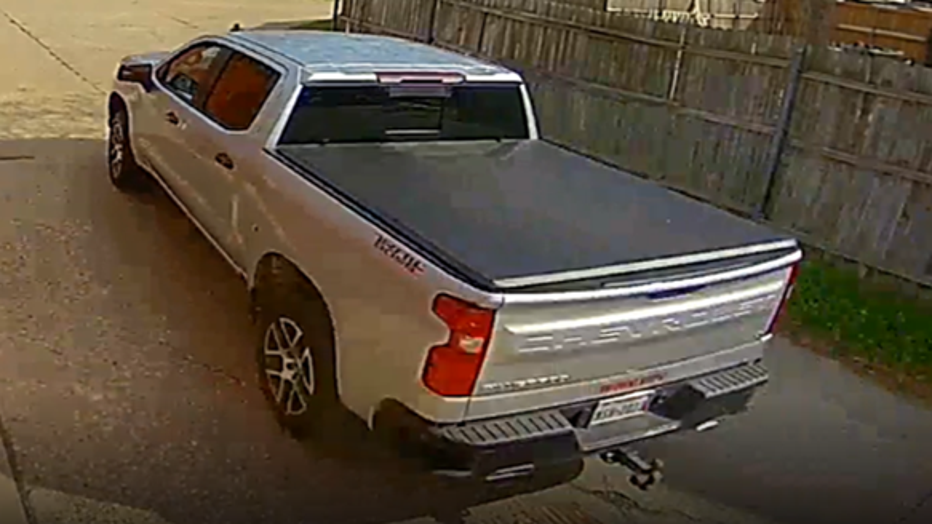 "I'm here to check your roof. Nice to meet you. I'm Michael," the suspect believed to be Bell said through the Ring camera.
"You could tell he was shielding his face the whole time. He'd always look down," Hope said.
Hope said the suspect told her he was with a roofing company she had previously used for repairs. He said he wanted to check to see if anything needed to be fixed before her warranty expired.
"He came in through the back door and he said we've got a bad problem," she recalled.
Hope paid the man $1,200 for roof repairs but got suspicious after he left.
"He went out and I said wait a minute. He didn't give me a receipt," she said.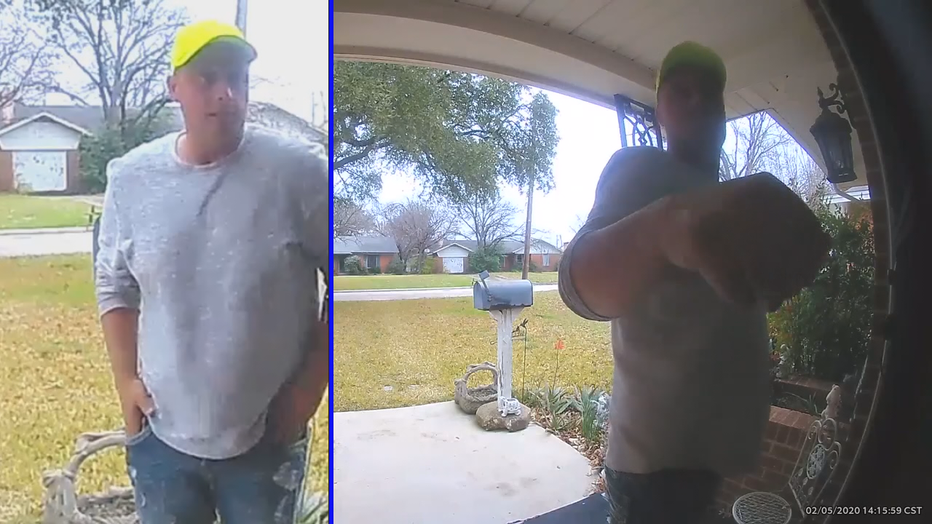 She called the roofing company the suspect claimed to be with, which had always been trustworthy. The company said it hadn't sent anyone out. Hope quickly realized she had been too trustworthy. 
"Well, he went all through my house and I felt violated. My privacy was violated," she said. "He didn't do any actual work on the roof."
Arlington police said the roofing company the suspect mentioned is reliable. They do not believe Bell has any connection to that company but they have no idea how he knew it had performed worked on Hope's home.
"Evidently, he knows enough about [roofing] to present himself as knowing about the roofing industry," Hope said.
Hope canceled her check after she realized she had been scammed. The next day, the suspect returned and asked a house sitter about the payment, again turning his back to the door camera.
Hope said she has only one message to deliver to him.
"Get a job. Get a legal job. If you can do this, you need to work," she said.
Mesquite police have issued an arrest warrant for Bell for theft of property in that city. He also has outstanding warrants in the Austin and Gainesville areas.
Police said Bell is known to travel often between Austin and Dallas and typically stays in hotels when he is in the Dallas area.
In the Mesquite case, he was driving a 2019 silver Chevrolet Silverado Z71 Trail Boss Edition with the Texas license plate MSH-2023.
Crime Stoppers is offering up to $5,000 for information that leads to an arrest and indictment in the case. Anonymous tips are welcome at 1-877-373-8477.