Man killed while trying to stop tow truck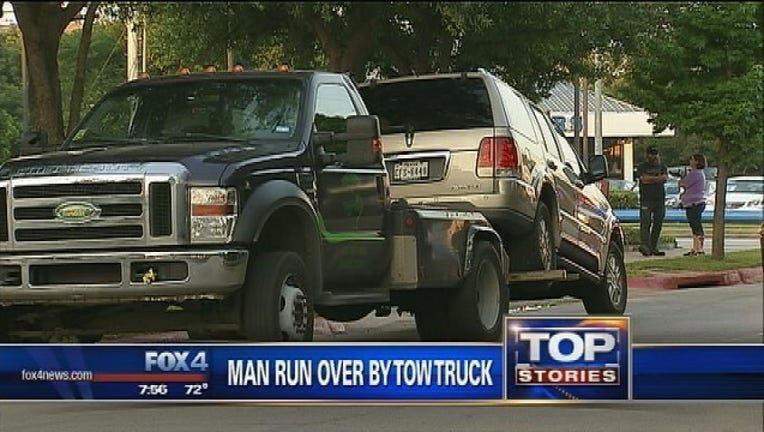 A man was run over as he chased a tow truck that was taking away his SUV, according to Dallas police.
It happened at the La Sierra Apartments in the Love Field area of Dallas at Cederplaza and Lemmon.
The man, who lived at the apartments, died at the scene, police said.
His identity has not been released.