Man killed in possible gang-related shooting in Arlington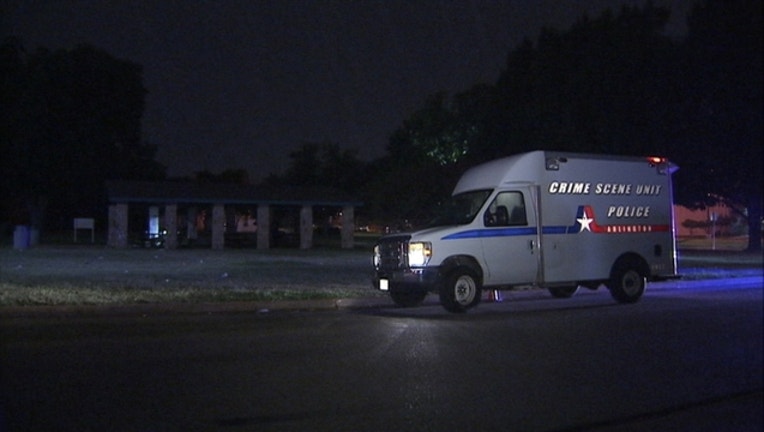 article
ARLINGTON, Texas - Arlington police are trying to figure out if a deadly shooting at a park was gang-related.
Someone opened fire during a fight at George Stevens Park on Sanford Street around 9 p.m. Sunday.
The victim, identified as 22-year-old Daqualun Kelley, died at the hospital.
Police collected several bags of evidence from the pavilion at the park. They do not believe the shooting was random and they're looking at gang activity as a possible motive.
The suspect is still at large. Anyone with information is encouraged to call Det. Caleb Blank at 817-459-5735.
Anonymous tips are also welcome and may be eligible for a cash reward by calling Tarrant County Crime Stoppers at 817-469-TIPS.