Man hit by several vehicles in Fort Worth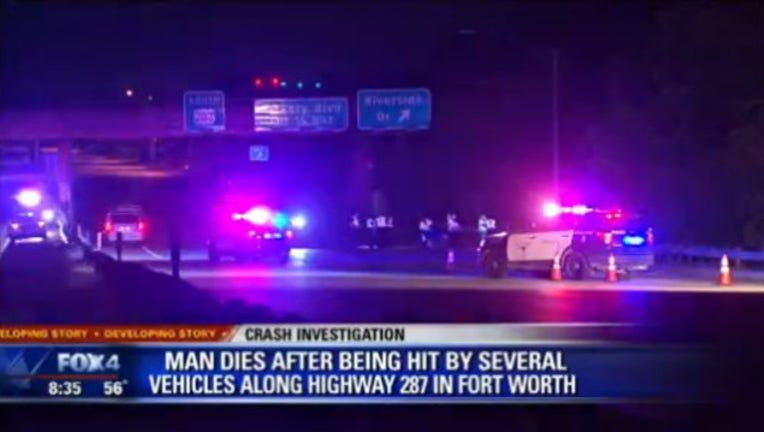 Fort Worth police are investigating the death of a man who was hit by several vehicles.
It happened Friday night around 10:00.  The victim was hit along Highway 287, just before Riverside Drive.
It is not clear how many vehicles ran into him.  At least one driver stopped and called for help, police said.
No have been filed at this time.