Man charged with intoxication manslaughter for Dallas crash on I-30 that killed 2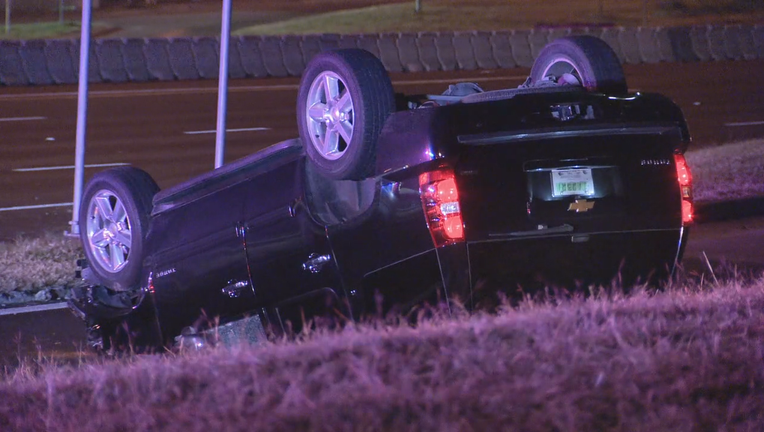 DALLAS - A 39-year-old man was arrested for intoxication manslaughter after two people were killed and two others were injured in an overnight collision in Old East Dallas.
The crash happened just after midnight, in the eastbound lanes of I-30, near East Grand Avenue.
First responders pronounced two people dead after arriving on scene.
Another person was transported to a hospital in critical condition. The names of the victims have not yet been released.
Investigators found that a suspected drunken driver in the SUV hit a Toyota Camry.
The driver of the SUV, Travoris McFadden, was not hurt, but faces two counts of intoxication manslaughter.
READ MORE: Texas police surprise man with Thanksgiving turkey instead of ticket