Lightning to blame for DeSoto house fire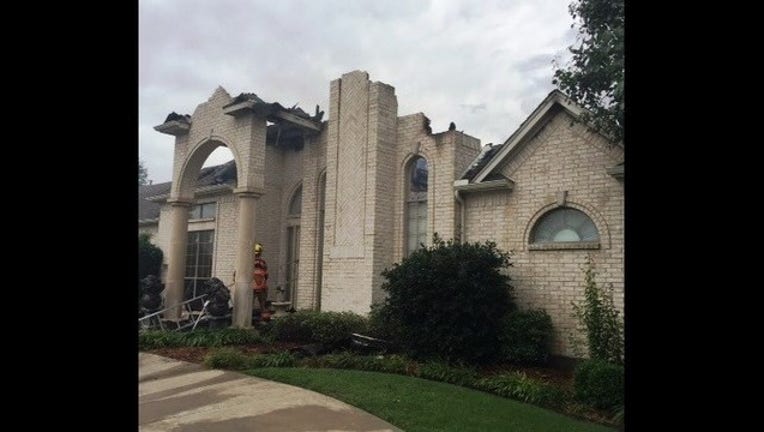 A DeSoto home was destroyed by blaze Sunday afternoon.
At approximately 3:00 p.m., lighting hit a home located at 1904 Windmill Hill Lane in the gated community of Windmill Hill Estates.
Neighbors heard lightning strike the roof of the home and, seeing flames, called 911 to report the fire.
The residents were not at home at the time.
More than 30 firefighters from DeSoto, Cedar Hill, Duncanville and Ovilla responded to the fire to put out the flames.
The home is determined to be loss of $500,000.
No injuries were reported.