Lightning likely sparked Fort Worth apartment fire, neighbors say
FORT WORTH, Texas - Lightning may have started a fire that sent people running out of their apartments in far southwest Fort Worth.
It happened just before 5 a.m. Wednesday at an apartment complex on Bayline Drive, near Chisholm Trail Parkway and Altamesa Boulevard. There was a lot of lightning in the area at the time.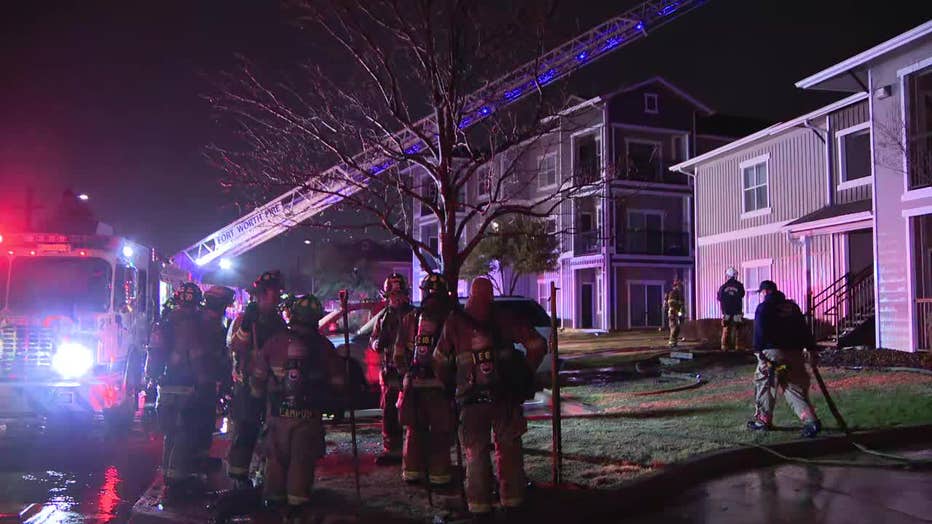 A woman who lives across the street said she called 911 after hearing a lot of commotion.
"It was just thundering and lightning. It was getting really close," Keiara Fredrick said. "The next thing you know I'm hearing dogs barking really loud. I thought it was lights or something, but it turned out to be fire. Very scary."
Firefighters said they received several calls about possible lightning fires Wednesday morning. Investigators will determine whether lightning is to blame for this fire.
MORE: Dallas-Fort Worth Weather
No one was seriously hurt, but firefighters did treat one person for minor injuries.
About 20 people who live at the complex are now displaced.