Lawsuits over fatal softball bus crash settled or dismissed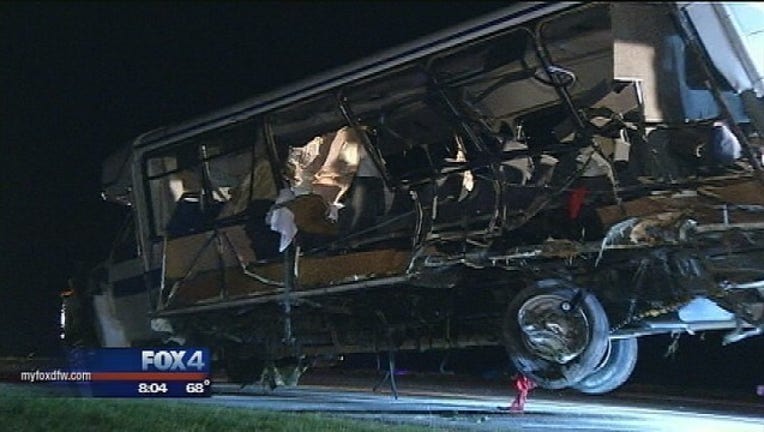 Though final report on an Oklahoma bus crash that killed four North Central Texas College softball players is still pending, three lawsuits have been dismissed or settled, though the reasons and terms have not been released.
The team was traveling back to Gainesville, Texas, from a scrimmage in Bethany on Sept. 26 when the southbound bus was struck by a northbound tractor-trailer rig on Interstate 35. Killed were 19-year-old Meagan Richardson of Wylie, Texas; 18-year-old Katelynn Woodlee of Windom, Texas; 20-year-old Jaiden Pelton of Telephone, Texas; and 20-year-old Brooke Deckard of Scurry, Texas.
According to court documents, attorneys for Richardson's surviving family members reached a settlement with the truck driver, the driver's employer and others on Dec. 23, but the terms of the settlement are unknown because the presiding judge ordered the case's records sealed.
A wrongful death lawsuit on behalf of Pelton was dismissed Jan. 20 and a lawsuit by crash survivor Megan Leann Durante was dismissed March 2, but court records provide no details as to why they were dismissed.
Attempts to contact the lawyers involved in all three Oklahoma cases were not successful.
Oklahoma Highway Patrol Lt. John Vincent told The Oklahoman that OHP investigators are awaiting a toxicology report on the tractor-trailer driver before completing the report.
The National Transportation Safety Board has issued a preliminary report on the crash that says the semi followed a slight curve to the right but "failed to continue with the northbound lanes of I-35 and departed the left lane, entering the 92-foot-wide depressed earthen median."
The report says the rig traveled more than 1,100 feet in the median at a speed of 72-73 mph before entering southbound lanes of the interstate and colliding with the left side of the bus.