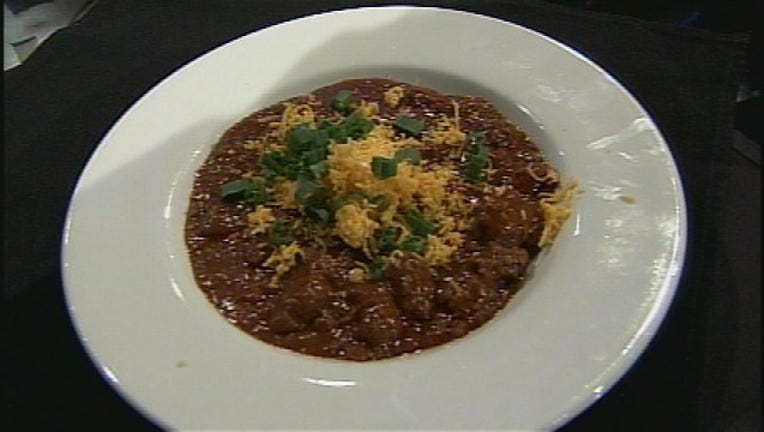 article
Ingredients
1/3 lb bacon (chopped 1/8 inch)

2 cups onion (chopped 1/4 inch)

2 tbs garlic (chopped fine)

2 cups chicken broth
3 cups crushed tomatoes (canned)
3 tbs chili powder
1 tbs cumin
1 tsp chipotle (ground dry)
1 tbs smoked paprika
2 lbs cooked smoked brisket or raw ground beef 1/4 cup flour
to taste salt
Preparation
In a medium pot over medium heat cook bacon until medium brown and almost cooked. Add onion and cook until they just begin to brown. Add garlic and cook until rawness is gone.
Add all remaining ingredients except meat and flour.
Bring to a low boil and cook for 15 minutes. Gently add meat. Bring back to a low boil and continue cooking for approx 10 minutes until meat is cooked.
Slowly sprinkle flour in a little at a time while stirring to prevent lumps. Let cook 5 minutes until thickened.
Note: When stirring chili use a spoon. Do not use a whisk as it will break the meat into small pieces.