Kendrick Lamar the 1st rapper to win Pulitzer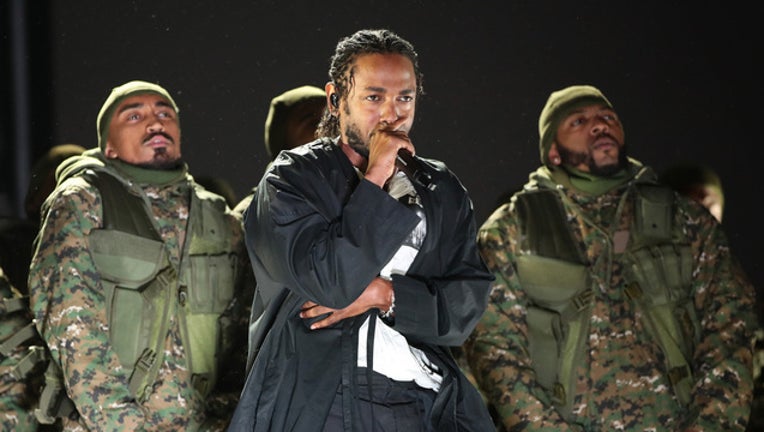 article
NEW YORK (AP) - Rapper Kendrick Lamar's "DAMN." has won the Pulitzer Prize for music. It's the first non-classical or jazz work to win the award.
App users: View full article here
The Pulitzer board on Monday called the album a work that captures the complexity of African-American life.
Lamar has been praised and lauded for his deep lyrical content, remarkable live performances, and his profound mix of hip-hop, spoken word, jazz, soul, funk, poetry and African sounds.
His major-label albums "good kid, m.A.A.d city," "To Pimp a Butterfly" and "DAMN." became works of art, with Lamar writing songs about blackness, street life, police brutality, perseverance, survival and self-worth.
His piercing raps helped him become the voice of the generation, and easily ascend as the leader in hip-hop and cross over to audiences outside of rap, from rock to pop to jazz.
Other winners included The New York Times and The New Yorker, who won the Pulitzer Prize for public service Monday for breaking the Harvey Weinstein scandal with reporting that galvanized the #MeToo movement and set off a national reckoning over sexual misconduct in the workplace.
The Times and The Washington Post took the national reporting award for their coverage of the investigation into Russian meddling in the 2016 U.S. presidential race and contacts between President Donald Trump's campaign and Russian officials.
The Press Democrat of Santa Rosa, California, received the breaking news reporting award for coverage of the wildfires that swept through California wine country last fall, killing 44 people and destroying thousands of homes.
The Washington Post also won the investigative reporting prize for revealing allegations of sexual misconduct against Senate candidate Roy Moore of Alabama decades ago. The Republican former judge denied the accusations, but they factored heavily in the special election that Democrat Doug Jones went on to win.