Judge could boot Cruz from NJ ballot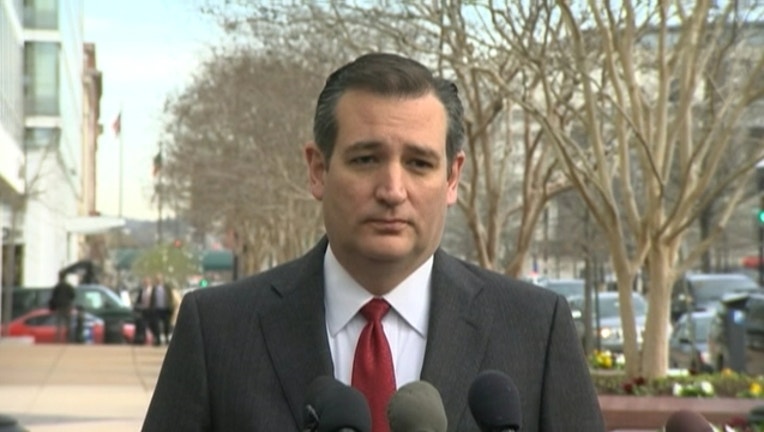 article
MERCERVILLE, N.J. (AP) — A New Jersey judge is weighing whether Sen. Ted Cruz should be disqualified from appearing on the state's presidential primary ballot because he was born in Canada.
Judge Jeff Masin heard arguments Monday on behalf of the Texas Republican and two challengers, including Catholic University of America law professor Victor Williams and a group of concerned New Jersey residents.
Williams and the South Jersey Concerned Citizens Committee argued that Cruz is not eligible to appear on the state's June 7 primary ballot because he is not a "natural-born" U.S. citizen, as required by the Constitution. Instead, they argue that he is a naturalized citizen, and that presidents must be born on U.S. soil.
"At the time the umbilical cord was cut and his little baby Ted Cruz bottom was slapped, he took his first breath. He became an American citizen," said Williams, who is bringing the case as a write-in candidate for president. But that doesn't make him natural-born, he argues.
Williams said he is supporting Republican front-runner Donald Trump in the states where his own name is not on the ballot and is pursuing the issue so it does not go unchallenged.
The U.S. Supreme Court has not resolved questions on the requirement for presidents to be natural born.
Cruz was born in Calgary, Alberta, to a Cuban father and an American mother and is a U.S. citizen.
Cruz attorney Shalom Stone argued that the senator was a citizen from birth because his mother was a citizen, and "thus is a 'natural born Citizen' eligible to serve as President of the United States."
The challenges come after Trump raised questions about Cruz's eligibility and join those brought in other states, including Pennsylvania, which authorized Cruz's eligibility to appear on the ballot and serve as president.
Masin says he expects to rule Tuesday on procedural questions and the underlying issue of whether Cruz satisfies the constitutional requirement that the president be a natural-born citizen.
New Jersey's primary is June 7.

Copyright 2016 The Associated Press. All rights reserved. This material may not be published, broadcast, rewritten or redistributed.