Is the COVID-19 pandemic over? WHO to vote whether to end global health emergency declaration
WASHINGTON - It's almost hard to believe that nearly three years have passed since the World Health Organization declared the outbreak of a virus — later named SARS-CoV-2 — as a public health emergency of international concern (PHEIC). 
But on Friday, a committee is meeting to deliberate and vote whether it is time to recommend to WHO Director-General Tedros Adhanom Ghebreyesus that he declare the global health emergency is over. 
The committee advises the director-general, who will make the final decision, but he generally follows the committee's advice.
Days before the vote, the director-general said in a media briefing that he was "very concerned" about the rising number of COVID-19 deaths globally.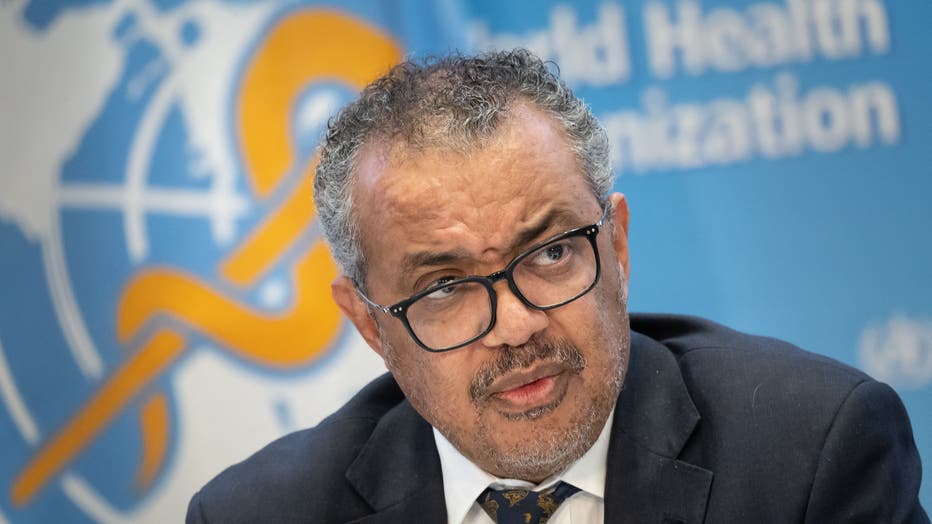 WHO Director-General Tedros Adhanom Ghebreyesus gives a press conference at the World Health Organization's headquarters in Geneva, on December 14, 2022. (Photo by Fabrice COFFRINI / AFP) (Photo by FABRICE COFFRINI/AFP via Getty Images)
"While I will not pre-empt the advice of the Emergency Committee, I remain very concerned by the situation in many countries and the rising number of deaths," Tedros said Tuesday, suggesting the committee may not think it's the right time to advise Tedros to terminate the declaration. 
Worldwide, deaths have steadily increased since December, according to recent data by Johns Hopkins University. As of Friday, there have been more than 6.8 million COVID-19 deaths worldwide — with more than 1.1 million in the United States alone.
"While we're clearly in better shape than three years ago when this pandemic first hit, the global collective response is once again under strain," he continued. 
The decision made Friday will likely not be released or revealed until Monday. 
The panel's 14th meeting on the crisis comes nearly three years since WHO first signaled its highest level of alert. The vote also comes on the heels of China's recent lift of its "zero COVID" policy. 
Some experts acknowledge the COVID-19 pandemic may no longer strictly meet the criteria for a PHEIC. 
Under the International Health Regulations (IHR), a binding international treaty, a public health emergency of international concern can be declared if the health event meets three criteria: it is serious, sudden, unusual, or unexpected; it may require a coordinated international response; and it has the potential to spread across borders. 
Meanwhile, extra benefits to the federal food stamp program that were enacted as part of the COVID-19 pandemic are set to end soon in dozens of U.S. states.
Some 40 million Americans get help to buy groceries each month through the federal program, known as SNAP.
RELATED: Extra SNAP benefits that began due to COVID set to end next month in 32 states
The pandemic-era SNAP benefits, also known as "emergency allotments," have been funded by the federal government like regular SNAP benefits and given to low-income individuals and families to use at stores to buy food.
The Consolidated Appropriations Act 2023 passed by Congress and signed into law in December ended the emergency allotments after February 2023, according to the USDA. 
In 17 states, the emergency benefits have already ended: Alaska, Arizona, Arkansas, Florida, Georgia, Idaho, Indiana, Iowa, Kentucky, Mississippi, Missouri, Montana, Nebraska, North Dakota, South Dakota, Tennessee, and Wyoming.
This story was reported from Los Angeles.