'I survived the Blue Bell famine' shirts on sale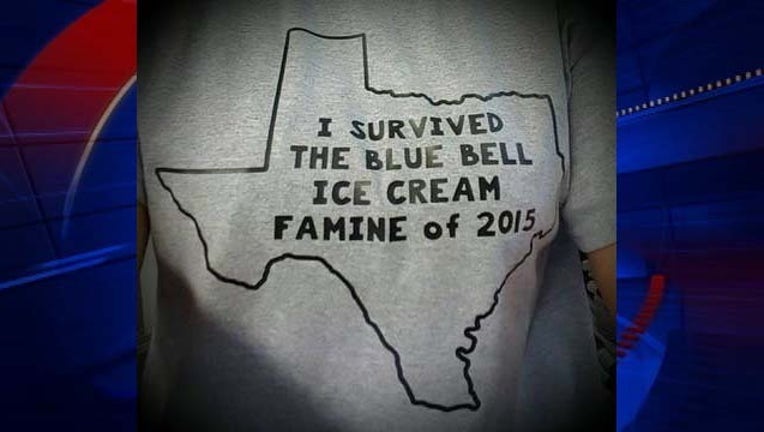 The struggle has been real for Texans who have been forced to go without Blue Bell Creameries ice cream this summer, and fans of the stuff can now buy T-shirts that say "I survived the Blue Bell ice cream famine of 2015."
Blue Bell ice cream was pulled from store shelves in April after company products were linked to 10 listeria illnesses in four states.
However, Blue Bell officials recently announced that production had resumed at its Alabama facility, and newly-made ice cream from there has since left the facility in delivery trucks.
It's the final step in Blue Bell finally returning to shelves, but company officials were still mum on when sales would resume.
Three different versions of the T-shirts, which are $18, are on sale online at http://doodlebugdesignstx.storenvy.com/