Hungry? State Fair of Texas picks deep-fried semi-finalists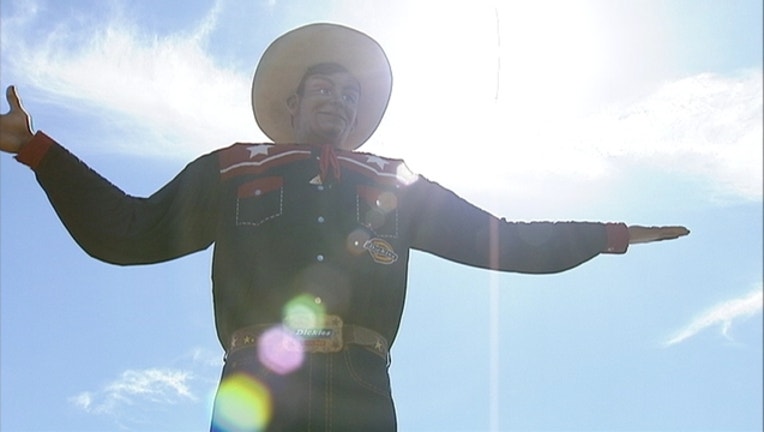 article
DALLAS - We love the rides and games, but let's face it. When it comes to the State Fair of Texas we really like the fried foods.
Take a look at the semi-finalists vying for the big awards this year:
Bacon Wrapped Churros
Down Home Chicken Pot Pie Pocket (with mac 'n cheese dip)                 
Bacon Wrapped Pork Belly on a Stick
Fried Cookies & Cream Sundae
Barn Yard Burger
Fried Jell-O
Buffalo Chicken Jalapeno Poppers
Fried Prime Rib Quesadill"O"
Caribbean Pineapple Korn-a-Copia
Funnel Cake Sundae
Crunchy Fried Oinkers
Holy Guacamole Balls
Dallas' Fried Bacontilla
Injectable Great Balls of BBQ
Deep Fried Bacon Burger Dog Sliders on a Stick
Loaded Bacon Mashed Potato Egg Roll
Deep Fried Bacon Wrapped Tater' Dog
Lollipop Fried Bacon Wrapped Quail Breast on a Stick
Deep Fried Cannoli Bites
Pina-A lot-Ta
Deep Fried Cheeseburger Stuffed Onion Rings
Seductive Fried Sea Salt Caramel Wrap
Deep Fried Chicken Basket
Shrimp Fritters
Deep Fried Hawaiian Hoops
Southern Fried Chicken & Dumplin's
Deep Fried Nachos
State Fair Cookie Fries
Deep Fried Pulled Pork "Funyun" Dings
State Fair Edible Colas
Deep Fried Smoked Salmon & Bacon Croquettes
Texas Fried Buffalo Quail
Dorito Bacon Fried Cheese Stick
Texas Fried Pinatacolupa
Each year two winners are named for the most creative and best tasting entries in the Big Tex Choice Awards. These 34 scrumptious semi-finalists will move to the next round of judging and in August eight finalists will be selected.
Fair fans can actually get a taste of the competition. The final round of judging for 12th Annual Big Tex Choice Awards will be open to the public on Aug. 28 and samples will be available.
The 2016 fair opens in just 63 days.
LINK: bigtex.com