Human remains found in Ellis County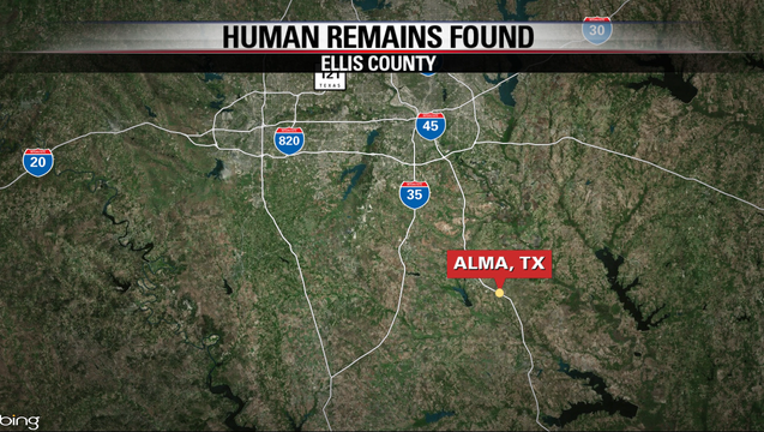 ALMA, Texas - A lab at the University of North Texas will help identify the human remains found in Ellis County, south of Dallas.
A hunter found the bones Saturday afternoon in the town of Alma. They were on a non-address piece of land that has some crops and a small wooded area.
The Ellis County Sheriff's Office responded along with several other agencies. They are investigating the case as a homicide.
UNT's Center for Human Identification will hopefully make a positive identification.