Hospitals recruiting volunteers to cuddle babies addicted to opioids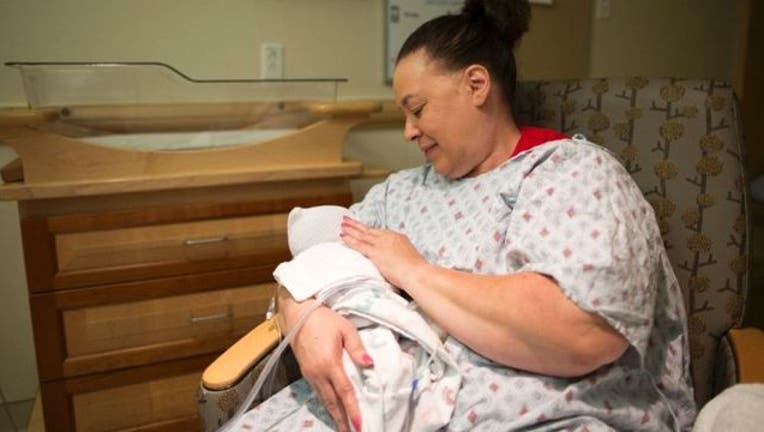 article
FOX NEWS - As U.S. cities grapple with how to expand treatment for opioid addicts, some hospitals are tending to those individuals' children, who need rehabilitation of their own after suffering the effects of their mothers' drug abuse. Today.com reported that Magee-Womens Hospital of UPMC in Pittsburgh is among those hospitals recruiting volunteers to cuddle babies suffering from opioid withdrawal after their mothers abused the painkillers. Neonatal abstinence syndrome (NAS) symptoms include breast milk digestive problems, skin irritability, muscle stiffness and tremors, excessive vomiting, and restlessness.
Health workers at Winchester Medical Center, in Virginia— another hospital that offers the program— have found cuddling cuts a baby's hospital stay from 40 days to 21, Today.com reported. Magee's cuddling program has been in place for 10 years ago and began when nurses started noticing more babies being born addicted to opioids. Nurses at the hospital have since observed NAS babies who are cuddled also need less medication than those who are not cuddled.
"[Cuddling] is helping them manage through these symptoms," Maribeth McLaughlin, chief nursing officer and vice president of Patient Care Services at Magee, told Today.com. "They are very irritable; they are hard to console. This is about swaddling them and giving them that comfort and safe, secure feeling."
Today.com reported that Magee receives referrals from other states plagued by the heroin and painkiller epidemic— like Ohio and West Virginia— and that on any given day, at least five to seven babies are withdrawing from heroin in particular in the NICU. People interested in volunteering for Magee's cuddling program can sign up here.