Hit and run suspect arrested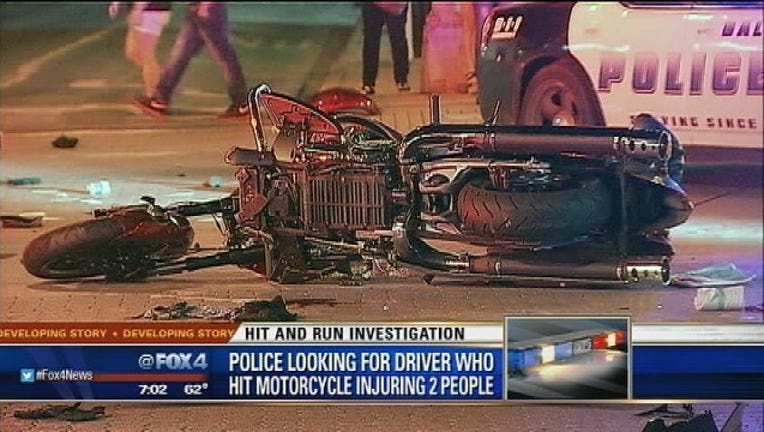 Dallas police arrested the person they believe was driving the white pickup truck involved in a hit and run crash with a motorcycle.
It happened around 2:30 Sunday morning at Grand Avenue and Samuell Boulevard just north of I-30, according to Dallas police.
A man and a woman were taken to the hospital in serious condition. Police arrested the suspect a couple of hours later near Valley Glen and Highland Drives.