Hateful messages painted on Arlington's Martin High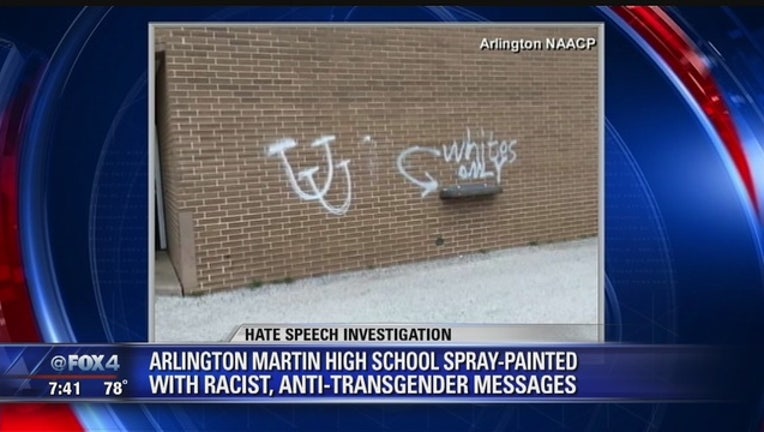 article
ARLINGTON, Texas - Arlington police hope surveillance video will help track down the people who spray painted hate speech around Martin High School.
Workers quickly painted over the racist and anti-transgender messages, but not before students posted pictures of them online.
One read "trans only" on a locker room door. The other read "whites only" near a water fountain.
Detectives believe the offenders may be from Arlington High, a rival school. They could be charged with a felony offense.