Grapevine Lake dam road closed for repairs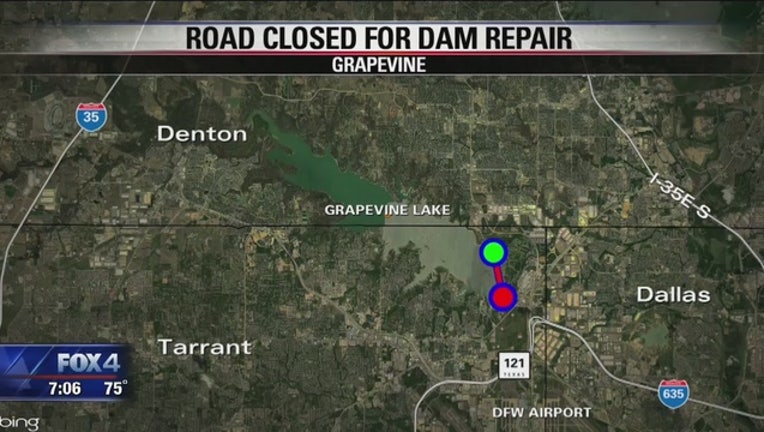 GRAPEVINE, Texas - A road is closed while crews make repairs to some damage at the Grapevine Lake dam.
The United States Army Corps of Engineers said the road across the dam is closed to public traffic.
Crews are working to repair what they described as a "shallow slide" at the dam.
The current weather conditions prompted them to close the road sooner than anticipated over concerns about vehicles on the roadway.
The Corps said the dam is otherwise fine.