Grandson: Missing Dallas couple on their way home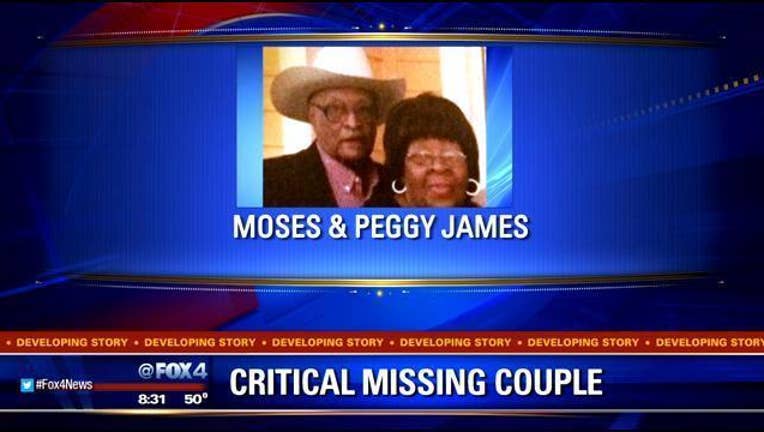 article
The grandson of a missing elderly couple from Dallas has finally heard from them.
Change Greer said his grandmother called just before noon Monday. She seemed okay and said they were heading home.
Peggy and Moses Jones went missing Sunday afternoon on a daytrip to Naples, Texas.
They had divorced decades ago and then re-married about two years ago. Moses is from Naples and still checks a mailbox there about once a month, Greer said.
Police said they made it to the mailbox and collected the mail, but for some reason didn't return home.
Peggy does not have any health issues, but Moses recently suffered a stroke.
Greer is hoping they just got turned around.