Grand Prairie police chief says he doesn't want DPD job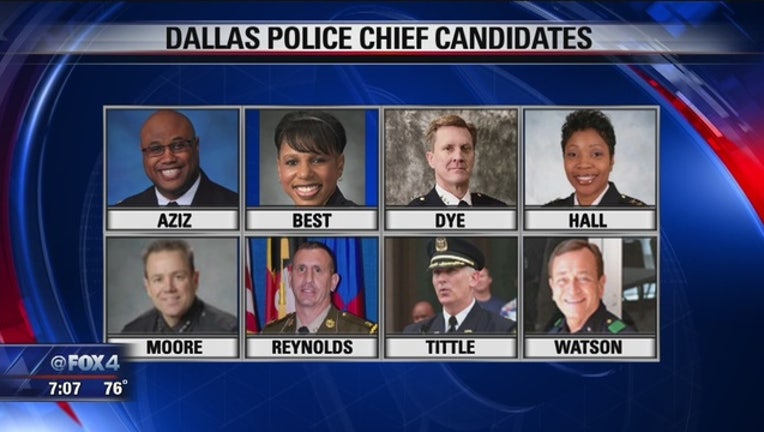 DALLAS - One of the eight candidates for Dallas police chief has withdrawn his name.
Grand Prairie Chief Steve Dye on Monday notified the consulting firm saying he was honored to be named a finalist but wants to be removed from consideration.
That leaves seven candidates on the list including three from within the Dallas Police Department -- Deputy Chief Malik Aziz, Assistant Chief Gary Tittle and Deputy Chief Rick Watson.
The candidates from outside of Texas include Seattle PD Deputy Chief Carmen Best, Detroit PD Deputy Chief U. Renee Hall, Los Angeles PD First Assistant Chief Michel Moore and Montgomery County (Maryland) Assistant Chief Luther Reynolds.
Dallas leaders are expected to interview the finalists later this month. They could hire someone by August.