Google Fiber exploring Dallas for potential service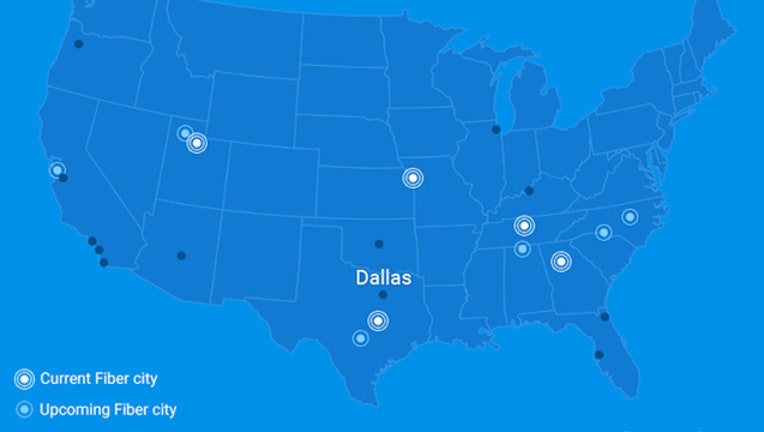 article
Google is exploring bringing its broadband internet service to Dallas.
Google Fiber posted on its blog that it is considering expanding its service into the Dallas area. It already provides broadband service in Austin and is in the process of bringing it to San Antonio.
The first step is to begin a joint planning process with Dallas city leaders. After completing the process, Google Fiber will determine if it can bring service to Dallas.
In its blog post, Google Fiber said it is working with Dallas Mayor Mike Rawlings and will learn about the area's infrastructure, topography and anything else that would impact installation.
If installed in the Dallas area, Google Fiber hopes its service would create a "more reliable connection" and provide new ways for families to communicate and stream TV shows. The company hopes it would provide new opportunities for businesses, especially those in the technology industry.
"With Fiber, businesses can download files in seconds rather than hours, communicate faster with customers, and much more," the blog post reads.