Girl who was scalped at carnival makes first public appearance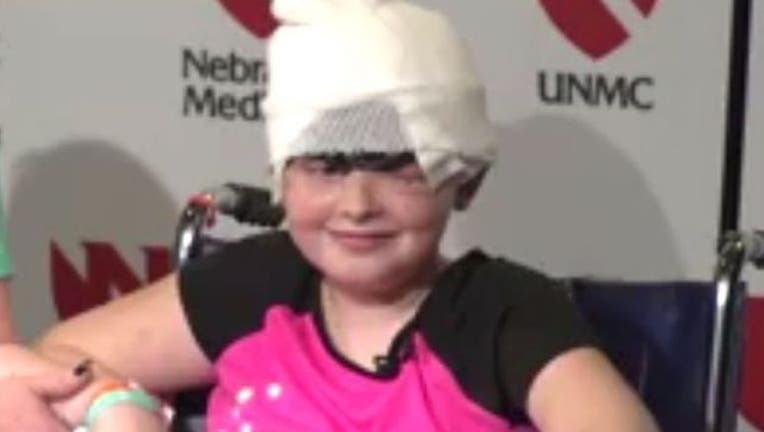 article
(FoxNews.com) - The 11-year-old Nebraska girl who was scalped in a freak accident at a carnival smiled in her first public appearance to discuss her recovery Friday. Elizabeth "Lulu" Gilreath, who has been hospitalized at University of Nebraska Medical Center since the May 5 tragedy, wore a bandage on her head and sat in a wheelchair for the press conference.
"[Elizabeth] joined us at the last minute. It was a complete surprise," Taylor Wilson, a hospital publicist, told InsideEdition.com. "Ten minutes beforehand, her mom said Elizabeth was up for it."
Lulu smiled and was upbeat as her mother, Virginia Cooksey, told reporters that doctors are happy with her progress, and that she can see out of both eyes although one has been surgically shut to heal, InsideEdition.com reported.
"Elizabeth is a very tough patient," Cooksey said.
Read more on FoxNews.com.